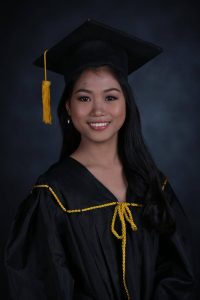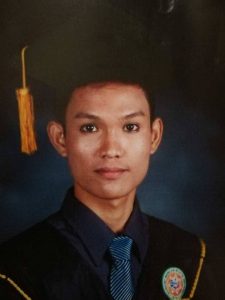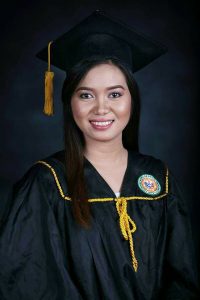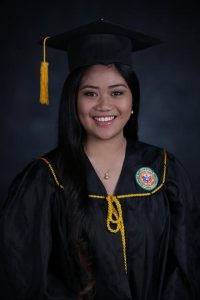 From the glory of Latin Honors, all the way to becoming Certified Public Accountants (CPAs), four grantees of the Expanded Students' Grants-in-Aid Program for Poverty Alleviation (ESGP-PA) from the Mariano Marcos State University in Batac City, Ilocos Norte successfully passed the October 2017 CPA Board Examination. For the first time, the ESGP-PA has produced Accountancy graduates with honors.
They are as follows (L-R): Sherry Anne Calapao from Batac City, Ilocos Norte, Magna Cum Laude; Kenneth Gudoy from Batac City, Ilocos Norte, Cum Laude; Khyle Deanne Lazaro from San Nicolas, Ilocos Norte, Cum Laude, and Stephanie Guzman from Laoag City, Ilocos Norte.
Unanimously, they said that being an ESGP-PA grantee is a privilege wherein they were able to complete their attendance in school and meet their academic demands a1nd other needs. Still there are people who discriminate and tease them because of the grants they receive to which they contest that the government is investing in them and they are doing the responsibilities as grantees. So, they underscored that topping in class and passing the board examination are their ways of giving back.
To work abroad, get employed in an accounting firm, be part of the Commission on Audit, and earn a Bachelor of Laws are among their targets, apart from being the provider of their own families.
The ESGP-PA aims to address poverty alleviation by increasing the number of graduates of higher education among poor households and equip these graduates in order for them to be employed in high value adding occupations to lift their families out of poverty and at the same time contribute to national development. It prioritizes deserving Pantawid Pamilya beneficiaries who excel academically.
It is a joint endeavor of the Commission on Higher Education (CHED) and the Department of Social Welfare and Development (DSWD) to give educational grants to poor but performing college students under the Pantawid Pamilyang Pilipino Program. (by: Jaesem Ryan A. Gaces, Information Officer II/Pantawid Pamilya)