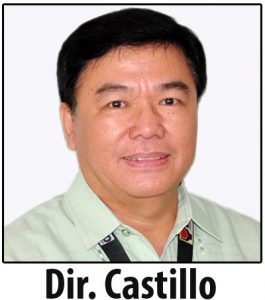 Welcome to DSWD Field Office 1 website where salient sets of information and significant activities on social protection and social welfare services implemented in the Northern Luzon Region are featured.
With the use of this electronic media, we continue to  maintain  integrity and transparency in our activities geared towards  the best interest of individuals, families and communities we  serve.
Through this website, we are also linking and maintaining partnership with  our local and national counterparts  for faster and easier access of our programs and services.
With the reforms introduced in the Department and high confidence of the Aquino administration on our anti-poverty programs, we are also becoming closer to  our vision of becoming the world's standard in the delivery of social services by 2030. This is complemented with the vigor and rigor displayed by program implementers and partners in empowering the sectors and the poor individuals and families.
Among our focus are on the core social protection programs of DSWD. The Pantawid Pamilyang Pilipino and Sustainable Livelihood are creating significant results in the lives of our needy fellow by restoring their social functioning and economic status.
Our public-private partnership helped us translate social welfare services to the claimholders of the Pantawid Pamilyang Pililipino Program.  They continue to play their significant roles as "Gabay," "Tulay," "Kaagapay" and "Bantay" with Family Development Sessions and other capacity building activities done in the communities.
Likewise, our strong partnership with the Congressional District Offices, Local Government Units and our link with Social Welfare and Development Agencies (SWADAs) make our efforts more operative in building and sustaining our niche in social services.
Moreover, programs and SWD laws upholding the rights of children, youth, women, senior citizens, and persons with disability are implemented and /or monitored through the different centers and institutions as well as technical working committees chaired, facilitated and participated by the regional office.
Our 5 centers namely  Regional Rehabilitation Center for Youth, Home for Girls, Haven for Women, Haven for Children, and Area -1 Vocational Rehabilitation Center for Youth continue to restore social functioning, rehabilitate, and maximize the potentials of individuals who were previously victims of social ills and unavoidable circumstance in our society.
With all of these, I enjoin every DSWD Field Office 1 staff and our partners to help us achieve our mission with continuous coordination, collaboration and communication. With each one's contribution, our resources, expertise, and strategies are maximized towards bigger and more evident results among the lives of our clientele groups. Ipagpatuloy natin ang ating mahusay, matapat at magiliw na paglilingkod. Mabuhay ang Region 1!