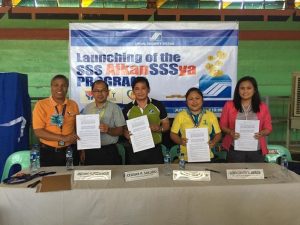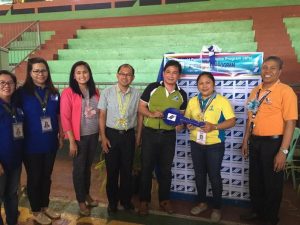 All Pantawid Pamilya beneficiaries in San Fabian, Pangasinan are now assured to be covered by the Social Security System (SSS).
This is after the Memorandum of Agreement (MOA) was inked by the Local Government Unit of San Fabian, Pangasinan and the SSS.
Based on the Social Welfare Development Indicator (SWDI) result administered by the Department of Social Welfare and Development Field Office 1 (DSWD FO1) as of April 2016, 2,051 out of 3,268 Pantawid Pamilya households in the said municipality have no access to formal financing institutions. Some SSS members who used to be active turned inactive due to unemployment.
The MOA Signing introduced the SSS Alkansya or Coin Bank to assist the Pantawid Pamilya beneficiaries in religiously paying their contribution. The coin banks installed at the San Fabian Municipal Hall will be collected by SSS every month (per schedule). A beneficiary's contribution starts at Php300.00.
A joint monitoring will be conducted to sustain the continuous contributions of Pantawid Pamilya beneficiaries. (by: Jaesem Ryan A. Gaces, Information Officer II/ Pantawid Pamilya with reports from Leilanie Jane Mendoza, Municipal Link)