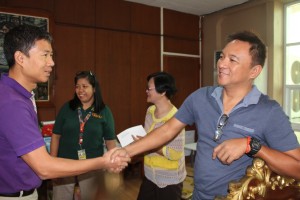 Executive Director Zhongjing Wang of the People's Republic of China was impressed with the efficient implementation of the Pantawid Pamilyang Pilipino Program in Batac City, Ilocos Norte and assured the Asian Development Bank's (ADB) continuous funding of the Program.
City Mayor Jeffrey Jubal Nalupta said he is now convinced that Pantawid Pamilya is very much effective since the beneficiaries are trained to be responsible citizens. He declared all out support to its implementation and added that it is good that there are conditionalities that lead to the upliftment of well-being of the beneficiaries and their families. He is hopeful that whenever the beneficiaries are able to exit from the Program, they will have an improved quality of life since they are now financially and socially empowered.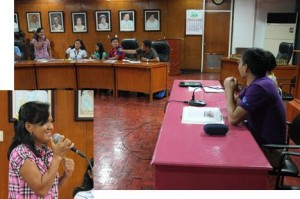 During the face-to-face interaction with ADB Exec. Dir. Wang, Leilanie Manarpaac, Parent Leader from Brgy. Baligat and 2012 Huwarang Pantawid Pamilya Model Family National awardee, stated that she became sociable and equipped with experiences to lead. She realized that she can also be a model to others especially to her fellow beneficiaries despite being a plain housewife.
Ronnie Villar, also a Parent Leader from Brgy. Maypalig, claimed that with Pantawid Pamilya, their children are now going to school regularly.
Pantawid Pamilya's implementation in Batac City is remarkably consistent as it was also commended in ADB's visit last year. (by: Jaesem Ryan A. Gaces, Administrative Assistant III, NHTS-PR/Listahanan)