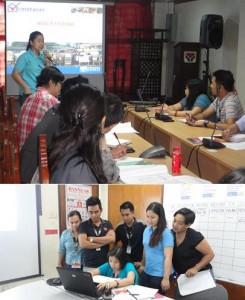 For faster and more efficient data entry on household assessment, new Information Technology (IT) systems were developed by the National Household Targeting Office (NHTO) of the Department of Social Welfare and Development (DSWD).
These systems include the User Management System (UMS), Barangay/Community Characteristics (BCC), Operations Monitoring System (OMS) and Family Assessment Form (FAF) Data Entry Application.
UMS is a web-based application that serves as the primary registry of hired field support staff and their respective employment status in the project. The UMS standardizes the identification of National Household Targeting Unit (NHTU) roster of personnel, attribution of individual accomplishments and increase accountability among its hired staff.
The system aids in monitoring of deployment plan created prior to the data collection activities and assigning of "encoding activity". Reliable accomplishment reports/statistics can also be generated immediately since each staff will have their corresponding identification.
Meanwhile, BCC is also a web-based application that serves as the data entry for the BCC Form accomplished by Area Supervisors. It facilitates and standardizes the data submission for each of the barangays into a central repository located at the DSWD Central Office.
For monitoring purposes by the DSWD Executives, the OMS was developed as the primary data entry application. This provides accurate and timely reports packaged in executive dashboards that can be accessed immediately by its users in ad-hoc functionality.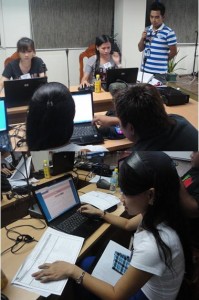 Lastly, the FAF Data Entry Application facilitates and standardizes the data submission process into a central data bank located at the DSWD Central Office.
The DSWD Field Office 1 through the NHTU studied and explored these new systems with the expertise of the Computer Operator Ms. Elaine Robles from the NHTO.
Such systems were also introduced to the hired 10 Encoders through the Regional Information Technology Officer Mr. Aristedeo V. Tinol. Encoders experienced themselves how to use the systems especially the FAF Data Entry Application.
These systems will also be utilized not only for the ongoing special validation of Social Pension (SocPen) Program and Modified Conditional Cash Transfer for Families in Need of Special Protection (MCCT-FNSP) beneficiaries but also for the second round of household assessment this year. (by: Jaesem Ryan A. Gaces, Administrative Assistant III, NHTS-PR/Listahanan).