The DSWD Field Office 1 (FO 1) conducts its Information Serbisyo Caravan in Salcedo, Ilocos Sur. It provided services, assistance, and consultation on site.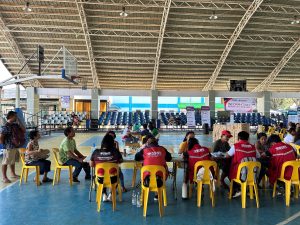 The Social Marketing Unit discussed the different DSWD programs and services, its regulations, qualification and requirements to avail assistance from the agency. Meanwhile, the Disaster Response Management Division (DRMD) tackled Family Disaster Preparedness to mitigate risks during typhoons, earthquakes, landslides and other natural or human-induced hazards within their families. DRMD also distributed Family Food Packs to each of the households after the discussion. The Crisis Intervention Section spearheaded by the Social Welfare Officers from the Ilocos Sur Provincial Operations Office handed out medical and financial assistance to the beneficiaries while the Human Resource Welfare Section supervised by Dr. Mary Grace Del Castillo handled the medical consultation and distribution of medicine, vitamins, and other medical needs of the beneficiaries.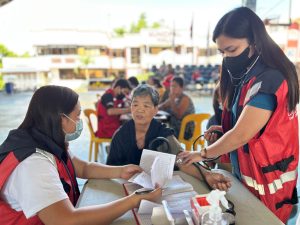 The caravan catered to 75 identified poor households in coordination with the Municipal Social Welfare and Development Office (MSWDO). 
"Agyaman tayo nga maysa iti ili tayo nga Salcedo nga umun-una nga napili nga mapagasatan iti tulong, serbisyo, ken impormasyon iti DSWD Field Office 1 (We are thankful because our town Salcedo was one of the chosen to be provided with help, services, and information by the DSWD Field Office 1)," Evangeline Sidayen, Municipal Social Welfare and Development Officer of Salcedo, thankfully said.
The Information Serbisyo Caravan aims to increase awareness of the public, especially the poor, vulnerable, and marginalized citizens of Rehiyon Uno on the programs and services of the DSWD Field Office 1. (by: John Chris B. Zureta, Social Marketing Officer, Sustainable Livelihood Program)