"In the middle of every difficulty lies opportunity." – Albert Einstein
When confronted with misfortune, a challenge, or worry, there is always a possibility of finding a way to resolve it; in doing so, we learn from our involvement. Finding the cause of the issue will help us identify the solution.
Our Region 1 vulnerable populations' capacity to adapt to and be resilient to the COVID-19 pandemic, many typhoons, and the magnitude 7.0 earthquake has been put to test in recent years. More specifically, there is a considerable demand for social protection initiatives that emphasize disaster preparedness, early recovery, and rehabilitation.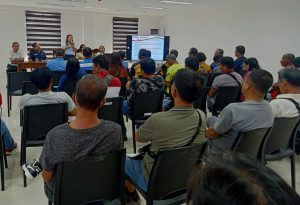 One of the solutions to answer this high demand is the introduction of the DSWD Field Office 1 Kapangyarihan at Kaunlaran sa Barangay – Cash-for-Work (KKB-CFW) Batch 3 modality, utilizing the Community-Driven Development (CDD) approach. A strategy under the Kapit-Bisig Laban sa Kahirapan – Comprehensive and Integrated Delivery of Social Service (KALAHI-CIDSS) to achieve excellent service delivery, alleviate poverty, and promise good governance outcomes that will teach communities to live in a unified agreement.
The KALAHI-CIDSS KKB-CFW modality is seen as an opportunity to help the communities to improve their quality of life, an avenue to engage in community services, rehabilitate damaged infrastructure, and implement sub-projects relative to disaster preparedness, rehabilitation, and risk reduction.
This modality will also include a short-term employment intervention to address the residents' lack of an income source.
"With this program, a total of 13 municipalities will benefit, which involves 410 barangays with residents that have low to no income families, homeless or street families, Returning Overseas Filipino Workers, indigenous peoples, persons with disabilities, families in conflict-affected areas, and indigents, individuals or families in difficult circumstances," said KALAHI-CIDSS Community Development Officer III Norman C. Casuga.
In the province of Ilocos Sur, the cities of Candon and Vigan, and the municipalities of Gregorio del Pilar, Nagbukel, Narvacan, Santa, Santa Cruz, San Emilio, Santiago, and Tagudin were identified as beneficiaries, and the municipalities of Balaoan, Bangar, and Luna for the province of La Union.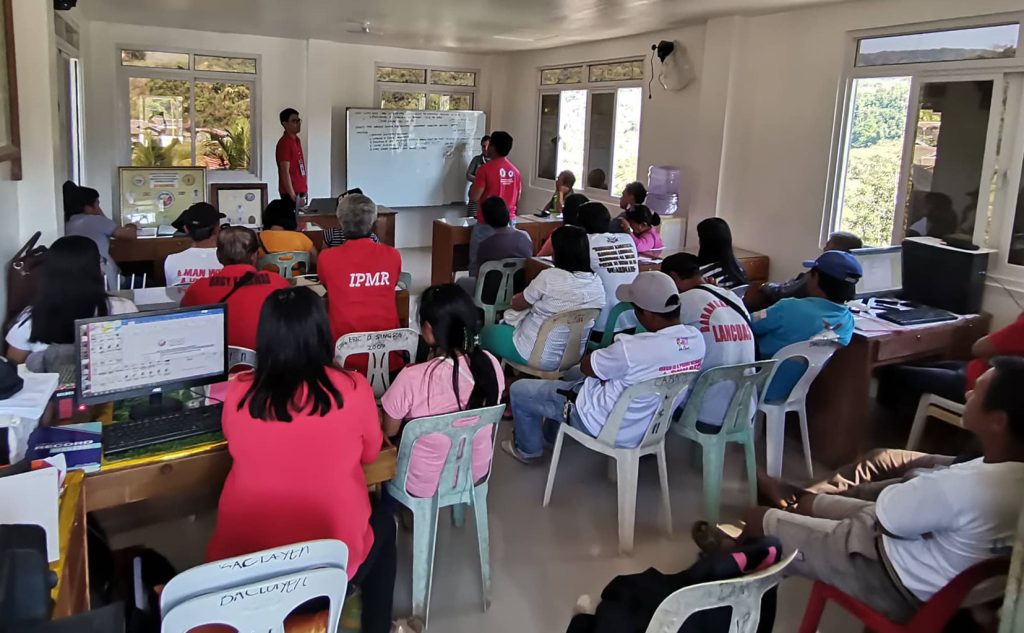 "According to the guidelines, these areas were assessed with at least 21 percent poverty index as listed in the 2015 Municipal and City-Level Poverty Estimates of the Philippine Statistics Authority, based on a small area of estimates technique of determining the poverty rate," Casuga explained.
Furthermore, some of these areas that are considered as beneficiaries were exposed to higher risk of vulnerability due to the destruction, reduction, limit, and/or wrecking of facilities, amenities, and technologies designed for the prevention and support to prevent COVID-19.
The LGU community grant beneficiaries will undergo the CDD process of participatory, transparent, and accountable governance practices. It will be participated by the officials and representatives from the local government unit (LGU), the barangay LGU, its workers, and the community volunteers.
They will also benefit from numerous technical assistance such as learning and development interventions, focused group discussions, coaching and mentoring sessions, fora, seminars and workshops, and the like, relative to planning, budgeting, and project development and implementation.
Moreover, the sub-projects for execution include the cleaning, disinfection, and sanitizing of common public facilities and access roads; repair and upgrading of hand-washing facilities, isolation facilities, and health stations; and all other actions related to COVID-19 Response and Management.
The KALAHI-CIDSS KKB-CFW Batch 3 modality will run until May 31, 2023 with a total of Php 202,417,000.00 community grant appropriated. (By: Anne Hazel Fajardo-Flores, Social Marketing Officer III, KALAHI-CIDSS RPMO/ Social Marketing Unit)