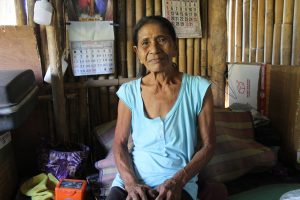 Poverty is not an obstacle to live a peaceful and happy life like Emilia Tapia, a 74-year-old social pensioner of Laoag City, Ilocos Norte. She is a farmer who learned to plow, plant, and harvest rice at an early age.
Nanay Emilia shared that it is a blessing that her family eats three times a day. She knows life is more difficult if she does not work hard to provide for her family. Nanay Emilia just ignores the hardship and fatigue she feels because even though she is struggling, the values that her father instilled in her to help others in dire need and learning to live simply eventually lead to a peaceful life.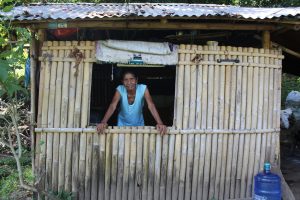 The Department of Social Welfare and Development Field Office 1 is one of the companions of Nanay Emilia in her journey to surmount life's challenges. She shares that the stipend she receives has truly been a blessing and taught her to persevere more through tough times. One of the blessings she was able to put up through the Social Pension Program is the modest nipa hut she is residing in.
As of November 2022, the DSWD Field Office 1 provides assistance to 206,074 beneficiaries through Social Pension Program for Indigent Senior Citizens in Ilocos Region. (by: Princess R. Dumpit, Information Officer I, Social Pension Program Management Office/ Social Marketing Unit)