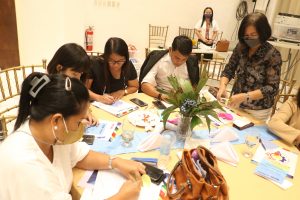 The Department of Social Welfare and Development Field Office 1 (DSWD FO 1) made history with its first ever celebration of the Social Technology Day with the theme "Matatag na Lokal na Pamahalaan: Katuwang sa Makabagong Teknolohiyang Panlipunan" on 19 October 2022 to strengthen the alliance between the DSWD FO 1 and the Local Government Units (LGUs) in creating awareness and promoting the different innovative social welfare and development models of intervention.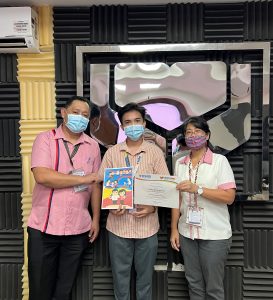 The week-long celebration kicked off with a Quiz Bee Competition participated by the DSWD FO 1 staff. The Quiz Bee challenged their knowledge on Social Technologies and related programs and services as well as pertinent laws. To further increase awareness and highlight the importance of Social Technology, a Digital Poster Making Competition was conducted.  They also showcased their skills in digital art and design to come up with illustrations depicting the impact of Social Technology. Each masterpiece was uploaded to the DSWD FO 1 Facebook Page and judged according to relevance, originality, aesthetic appeal, and the number of reactions.
To cap off and commemorate the success of this momentous occasion, the different Local Social Welfare and Development Offices (LSWDOs) across the region had a chance to get together and share strategies in the implementation of Social Technologies in their respective LGUs.
The participants were warmly welcomed and treated to meaningful and purposive talks by Dr. Mark Anthony D. Latoja, Business Education Head for Master of Business Administration (MBA) and Ph.D. Programs from Saint Louis College, with his engaging discussion on Stress Management. Mr. Aristedeo V. Tinol, Information Technology Officer II of the DSWD FO 1, provided a comprehensive presentation of the Social Technology Monitoring System (STeMS) and its application. Ms. Nelfa Q. Evangelista, Social Welfare Officer III from LGU Mangatarem, Pangasinan proudly highlighted the good practices of their municipality in the Replication of Sheltered workshop for Persons with Disabilities and Older Persons.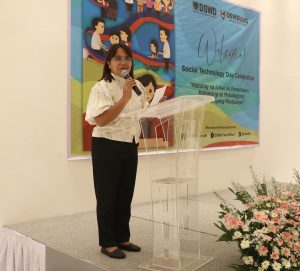 Ms. Editha B. Gorospe, Municipal Social Welfare and Development Officer of Calasiao, Pangasinan expressed her commitment by pledging and committing their support to the Social Technology Programs. "We see these as opportunities to become strong and dynamic partners for a better today and a brighter tomorrow for our vulnerable clientele. We pledge to extend our time, effort, and resources in attaining these goals, with the support of DSWD Field Office 1." (by: Gerda Isabellie S. Hernandez, Information Officer I, Social Marketing Unit)