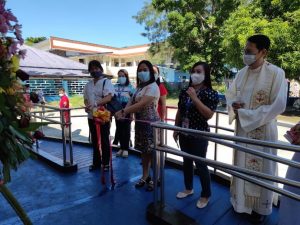 For 23 years, the DSWD Field Office 1 – Haven for Women (HFW) has provided the much needed care, protection and healing to the residents in order to help them recover from the wounds of the past and look towards a brighter future.
This year's anniversary theme "A Trip Down Memory Lane," is a tribute and a recognition of HFW's success as a champion for women's rights and protection. True to its vision of creating a safe residential facility committed to delivering client-centered and gender-sensitive programs and services for women to become more self-reliant, more empowered, and contributing members to their families and communities, the DSWD Field Office 1 – HFW has been the sanctuary, the safe place and the home of women victim-survivors since its establishment in 1991.
During its 23rd anniversary celebration, the humble beginnings of the Center was commemorated and the major milestones they have achieved over the years were recognized. The most recent of which is the inauguration of the three-newly constructed buildings to serve as isolation facilities for residents undergoing quarantine.
The numerous awards and recognition attest to their unwavering dedication and commitment of the staff to public service. It comes as no surprise then that the HFW was conferred the Center of Excellence Award in January 2022. The passionate and caring houseparents, staff, and social workers deserve to be appreciated for their efforts in creating a safe haven for women and transforming their lives.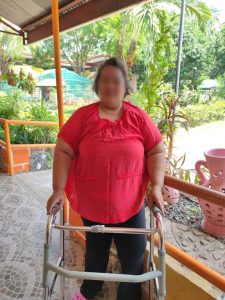 One of the residents, Perla, considers HFW as a symbol of hope and fondly regards everyone in the Center her family. "Ang Haven for Women ay simbolo ng pag-asa ng mga kababaihan dahil sa malasakit at magandang serbisyong  aming natatanggap. Ang Haven for Women ay parang isang pamilya ng kababaihan na tulad kong nadapa at nakabangon. Nang dahil po sa Haven for Women ay nagkaroon po ako ng pag-asang  may magandang bukas na naghihintay sa amin (Haven for Women is a symbol of hope to us because of the loving treatment and excellent service we have received. HFW is a family of women, who like me, have stumbled but are courageous to get back on our feet. Because of HFW, I am confident that a better future awaits us)," Perla testified.
Indeed, these warm feelings of belongingness and security that emanate from each resident were clearly felt during the HFW anniversary celebration. Houseparents, residents, and staff gamely showcased their talents through songs, dances, and roleplaying. Everyone was all smiles and for a while, the painful experiences that brought them to the Center were temporarily forgotten.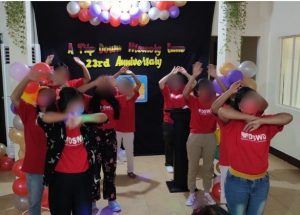 HFW is a residential care facility providing temporary shelter and protective custody to women survivors of abuse and their dependents from eighteen to fifty-nine years old.
To date, HFW has served 1,139 clients and remains to be a Center of Excellence with its modern facilities, innovative programs, and hardworking staff through its prompt and compassionate service to women everywhere.
(by: Gerda Isabellie S. Hernandez, Information Officer I, Social Marketing Unit)