The whipping water from the shore, the blowing wind, and the spinning of the windmill were the everyday music that Mary Jane Francisco hears while making delicious empanadas and selling souvenirs.
Those music to her ears paused when Burgos, Ilocos Norte's wind farm tourism industry temporarily closed because of the community quarantines. "Amin kami ditoy ket nagback to zero, mapmapan kami idi agal-ala iti seaweed tapnun adda mailako mi kinamaleman nga isu ti nagserbi nga nagal-alaan mi iti agserbi kadakami. (Everyone went back to zero. Getting and selling seaweeds in the afternoon served as our source of survival before)." Mary Jane describes how they survived the pandemic.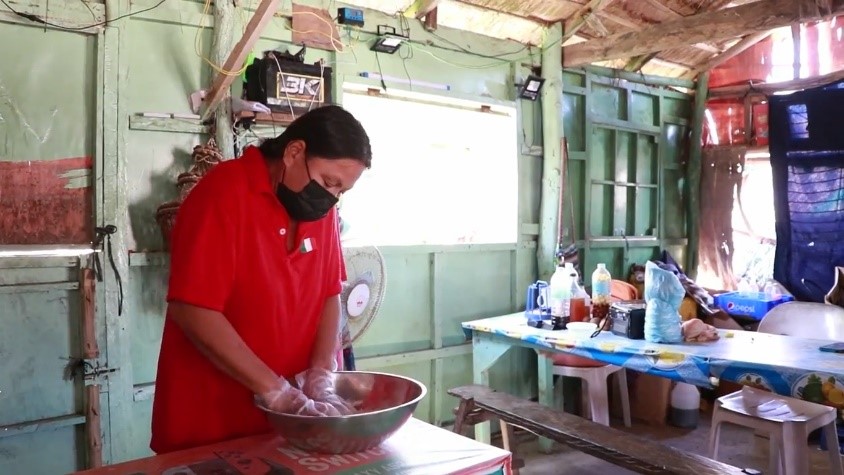 When the lockdown was lifted, the DSWD Field Office 1 provided Livelihood Assistance Grant (LAG) to affected small business owners like Mary Jane. She received assistance worth PhP15,000 that she used to revive her empanada business. To expand her livelihood, she slowly recovered her souvenir shop from her savings and income by making empanadas to expand her livelihood.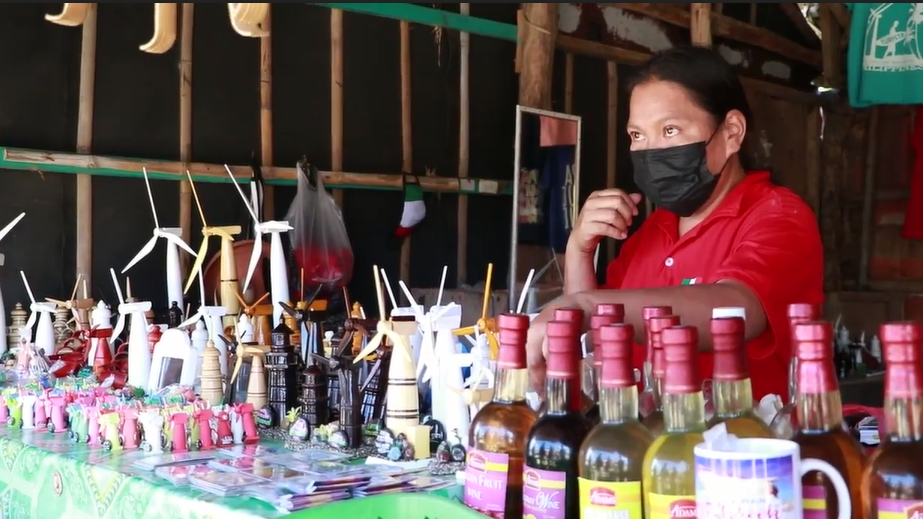 "Napalaos unay iti panagyaman ko kadagiti adu nga tulong nga inted kadakami iti DSWD tapnun maiballasiwmi iti pandemya, agyamanak met ta di kaawan pulos pulos mi adda Gobyerno nga mang-al-alalay kadakami (I am very grateful for all of the assistance from DSWD to get us through the pandemic. I am also thankful that during the time that we have nothing, the government is there to support us)" tearfully uttered by Mary Jane.
The Livelihood Assistance Grant became an instrument to play the music made by the waves, wind, and windmills that she hears again while making delicious empanadas and selling souvenirs. #(by: John Chris B. Zureta, Social Marketing Officer, Sustainable Livelihood Program)