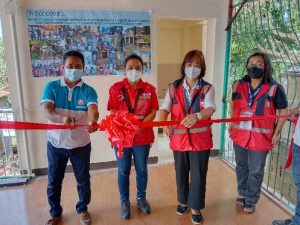 SANTA LUCIA, Ilocos Sur – Insurgency has been existing in the country for more than fifty years now. It is present in the far-flung communities where the poorest of the poor and Indigenous Peoples (IPs) reside, and who are easily targeted by the communist terrorists' groups or CTGs. These groups make these people believe in their propaganda that the government is not working for the Filipino People.
But with the presence of the Department of Social Welfare and Development's (DSWD) Kapit-Bisig Laban sa Kahirapan – Comprehensive and Integrated Delivery of Social Services – National Community-Driven Development Program (Kalahi-CIDSS-NCDDP), disaster response sub-projects were established to support these insurgency or armed-conflict affected communities.
The DSWD Field Office 1 turned-over three completed community sub-projects under the Payapa at Masaganang Pamayanan – Indigenous People Community-Driven Development (PAMANA-IP CDD) Disaster Response Operation Modality (DROM) amounting to Php 1,815,761.25 and will benefit 560 households of Barangays Buliclic, Conconig East and Suagayan.
Each barangay local government unit (BLGU) and its workers managed, budgeted and utilized the community grant amounting to Php 600,000.00. The BLGU allotted Php 5,253.75 as their local counterpart contribution which is one of the requirements of the program.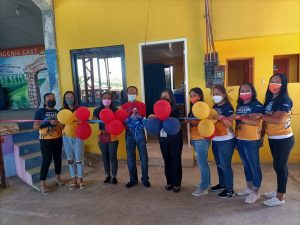 "We are very grateful to the DSWD Kalahi-CIDSS PAMANA program for this sub-project, especially that our country is experiencing this pandemic. We have now a renovated multi-purpose building to be utilized as a temporary isolation facility, received useful medical tools and equipment, and disaster communication devices," said Santa Lucia, Ilocos Sur Liga ng mga Barangay President and Suagayan Punong Barangay Sotero R. Avila.
"This is one of the projects that we have received from the National Government worth replicating. The CDD approach taught our barangay focal persons the proper way of implementing government projects even with a very minimal funding. This turnover ceremony symbolizes the success of the sub-project, and on behalf of the community, we commit ourselves to sustain it," Avila added.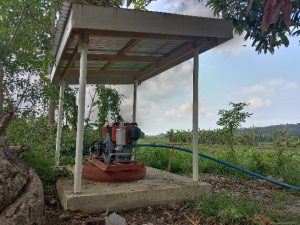 During the turnover ceremony in Barangay Buliclic, DSWD Kalahi-CIDSS National Program Manager Director Janet P. Armas said, "This sub-project is yours. Your small contributions are very significant to its success and sustainability. Your care, your being resourceful and the communities' unity, and drive for lasting peace including your time spent to make this project meaningful will ensure that our efforts to fight insurgency, through convergence, will be attained."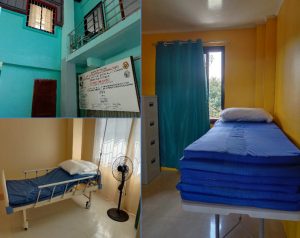 In the same activity, DSWD FO 1 Kalahi-CIDSS Regional Program Manager and Assistant Regional Director for Operations Marlene Febes D. Peralta said, "This turnover ceremony of your sub-project symbolizes peace, order and progress that we all dream of for this community. I hope that we will continue what we have started – a whole-of-nation approach to fight insurgency."
PAMANA-IP CDD aims to improve access of Kalahi-CIDSS areas classified as conflict-affected barangays to basic social services and responsive, transparent, and accountable local governments. (By: Anne Hazel Fajardo-Flores, Social Marketing Officer III, KALAHI-CIDSS RPMO/ Social Marketing Unit)