Eligible family-beneficiaries of casualties caused by Tropical Storm (TS) Maring received their financial assistance (FA) and psychosocial support process (PSP) intervention from the Department of Social Welfare and Development Field Office 1 (DSWD FO 1) in Region 1.
As of October 29, there were 36 casualties identified with 26 deaths and 10 persons missing.
Out of the 26 death cases, Ilocos Sur had the highest number at 16 deaths followed by Pangasinan with seven (7) deaths, two (2) from La Union, while Ilocos Norte accounted for 1 death.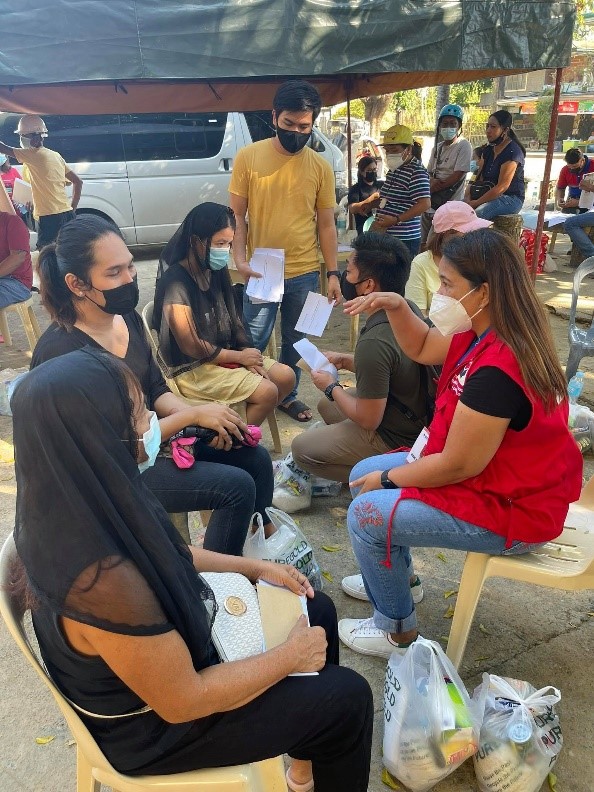 Of the missing persons, five persons are from La Union, four persons from Ilocos Sur, and one person from Ilocos Norte. No missing person is reported in Pangasinan.
According to DSWD FO 1 Social Welfare Officer II and Social Welfare and Development (SWAD) Ilocos Sur (IS) Team Leader Ma. Bernadette B. Arcangel, 16 beneficiaries already received FA in IS. Each beneficiary got PhP10,000.00 or a total FA amounting to PhP160,000.00. "We know how hard it is for someone to accept the sudden passing of their loved ones, so our agency, as a frontline service provider, shall ensure that these families or individuals receive the assistance that they need," said Arcangel.
She also said that the beneficiaries were provided FAs based on the assessment of the social workers on the field.
The distribution of the said burial assistance started on Oct. 22.
As part of DSWD's observance of the Mental Health Awareness Month last October and an emotional boost to persons in difficult situation, the agency also provided psychosocial support process (PSP) to the said beneficiaries for them to share what they went through and lessen the burden they are carrying because of the traumatic experience.
In a phone interview with Anita Agpalo, one of the family beneficiaries of the cash assistance and PSP from Sta. Maria, Ilocos Sur she said, "My family is very thankful not only for the monetary assistance but also for the social workers helping us cope with what happened through the PSP. Both support services of DSWD will help us move on from this shortcoming in our life."
The provision of financial assistance of DSWD FO 1 to other provinces (Ilocos Norte, La Union, and Pangasinan) for the eligible family-beneficiaries of casualties caused by Tropical Storm (TS) Maring are on process by the Crisis Intervention Section. (By: Anne Hazel Fajardo-Flores, Social Marketing Officer III, KALAHI-CIDSS/ Social Marketing Unit)