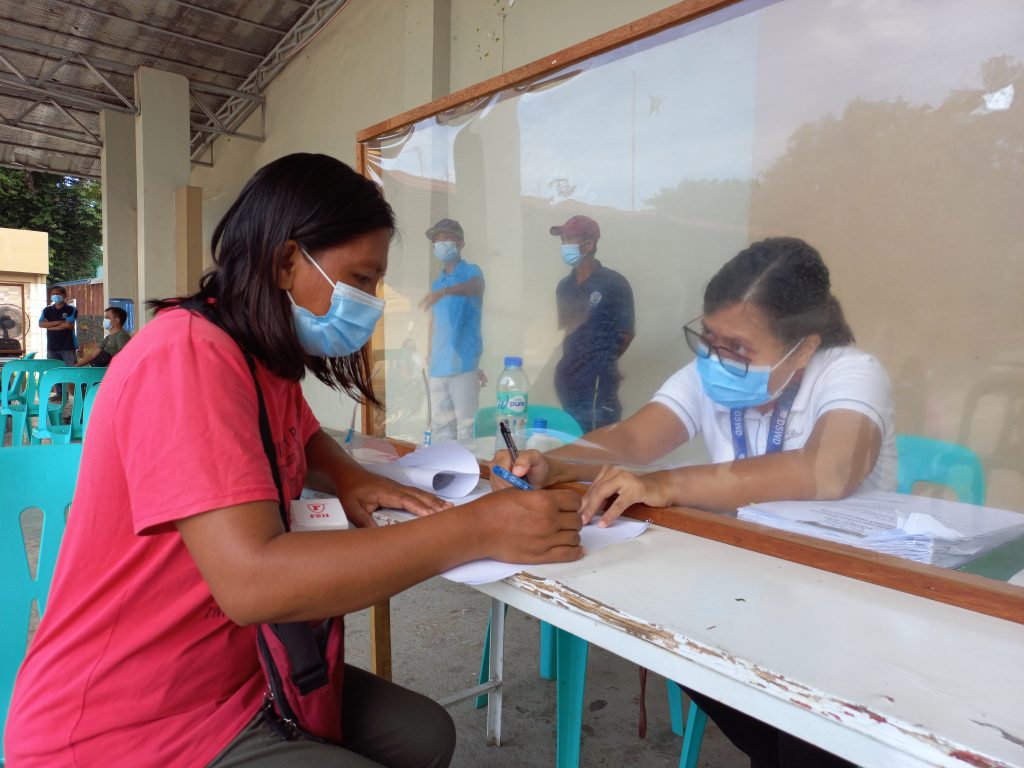 A total of 224 micro-entrepreneurs from Tayug, Pangasinan received the Livelihood Assistance Grant (LAG) from the Department of Social Welfare and Development Field Office 1 (DSWD FO 1) on 12 July 2021.
With more than PhP 2.2 million allotted fund, each LAG recipient received a cash assistance of PhP10,000.00 wherein most of them are into food and vegetable vending.
Rebecca O. Abuan, a 54-year-old widow and snack vendor, recalled she had to temporarily close her micro-enterprise for numerous times due to community lockdowns in their town. Still supporting two of her four children, she also mentioned that she had to find other ways such as selling frozen foods in order to cope with her family's daily needs.
"Kunak ken balasang ko, ituloy mi latta aglako. Haan gapu ta pandemic ket i-give up mi lattan isu dakkel a tulong daytoy livelihood assistance iti DSWD (I told my daughter we have to continue selling. There is an ongoing pandemic but it does not mean we are just going to give up that is why this livelihood assistance of DSWD is a big help)," said Abuan.
Municipal Social Welfare and Development Officer Jacqueline D. Calica lauds DSWD FO 1 for its continuous support to the people of Tayug. She said the given assistance will surely uplift the socio-economic status of each recipient and aid in the faster recovery of their town.
LAG is one of the recovery and rehabilitation programs of the government which primarily aims to aid low income families or those coming from the informal sector who lose their livelihood due to the community quarantine. (by Radz Bismonte, Social Marketing Officer – Sustainable Livelihood Program)