DSWD Field Office 1 has already paid some 174,363 social pension beneficiaries in the first semester of this year amounting to PhP523,089,000.00 while simultaneous payouts are being conducted throughout Region 1 to distribute the 2020 second semester cash aid of indigent senior citizens. To date, there are 112,947 social pensioners who received their stipend this last semester of the current year with the total amount of PhP338,841.00. All eligible beneficiaries shall receive PhP500.00 monthly cash aid, distributed on a semestral basis at PHP3,000 per semester, to augment their daily subsistence and medical requirements.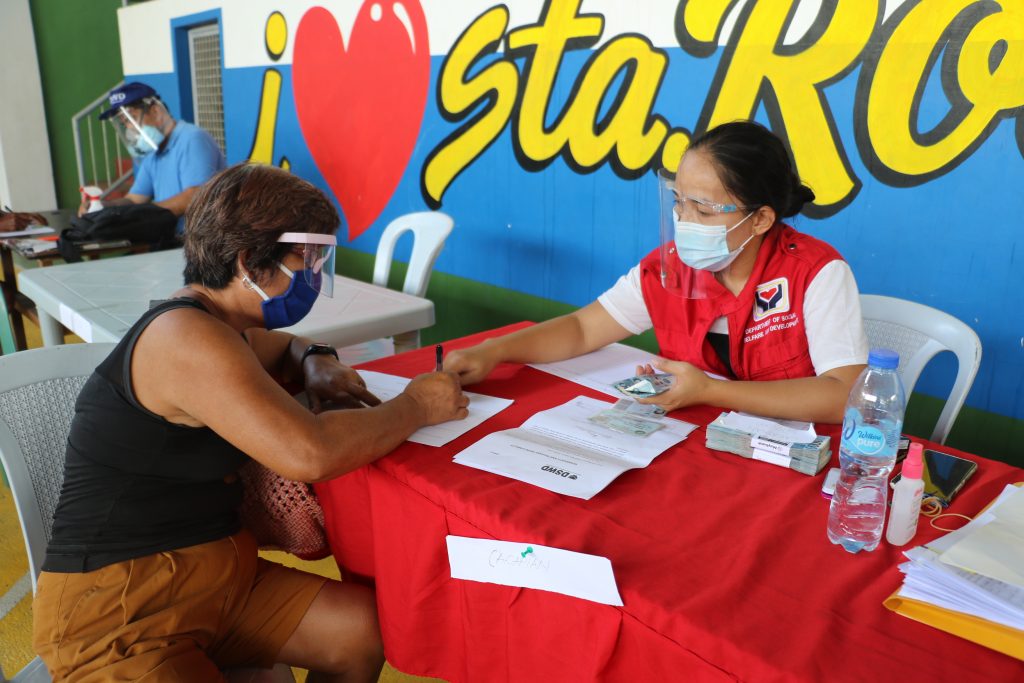 "The Social Pension Program Management Office (SPPMO) is closely coordinating with the City/Municipal Operations Offices as well as with the Social Welfare and Development Team Leaders to speed up the payout of social pension. We have already devised a database to monitor the status of payout and to check and analyze areas where we could optimize our efforts and manage our resources," shared Eliza Aromin, SPPMO Head.
Meanwhile, DSWD Field Office 1 Regional Director Marcelo Nicomedes J. Castillo assured that the Department is working double-time to meet the targets in providing cash aid to the social pensioners. "DSWD always prioritizes the welfare and rights of the indigent senior citizens. We are multiplying and magnifying our initiatives to guarantee that the beneficiaries receive their stipend on time by using the most cost-effective and efficient means of payment. Social pensioners who cannot go to the designated payout stations are not required to attend. The DSWD staff will provide the cash aid directly to their homes through our door-to-door delivery scheme," shared Director Castillo.
To also address the concerns and issues of social pensioners during payout, the Field Office has installed a grievance desk to answer queries and hear feedbacks from the social pensioners. The public may also course through their questions relative to social pension at DSWD Field Office 1 Official Facebook Page or may call the hotline numbers 0961-548-8850 and (072) 687-8000. For other inquiries, social pensioners may personally transact with their Local Social Welfare and Development Officer and/or the Office of the Senior Citizens Affairs Head.
The Social Pension or SocPen is a program under Republic Act No. 9994 or the "Expanded Senior Citizens Act of 2010" stipulating that seniors qualified to receive social pension are those who are frail, sickly, or with disability; without any pension from other government agencies; and without a permanent source of income or source of financial assistance/compensation to support their basic needs. # (by: Darwin T. Chan, Social Marketing Unit)