DSWD Field Office 1, through the local government units (LGUs), has already started distributing PhP3,000.00 stipend each to some 161,258 indigent senior citizens for the first semester of calendar year 2020. LGUs that completed their emergency subsidy program payout under the Social Amelioration Program in the first week of May have immediately started providing cash aid to social pensioners. To date, there are already 32,326 beneficiaries served equivalent to 20% of the total target.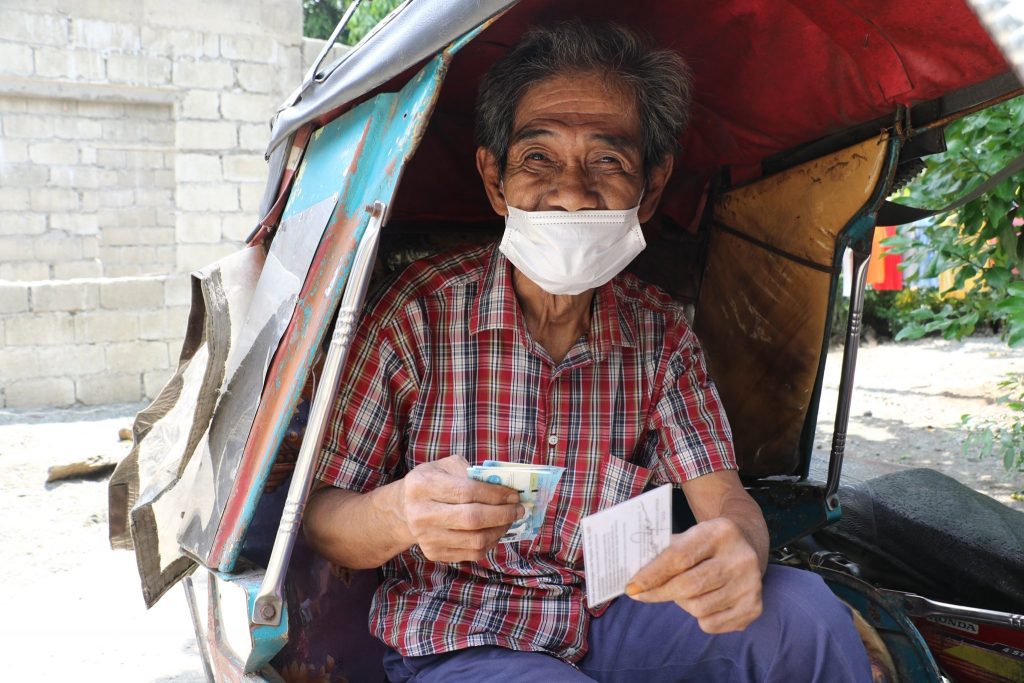 "The Field Office, in partnership with the 125 LGUs in Region 1, is expediting the efficient payout of the social pension to augment the daily needs of the vulnerable senior citizens particularly this community quarantine. We all know that these beneficiaries belong to poor families, and they have been greatly affected by the pandemic leading to lack of economic opportunities to gain income to support these indigent senior citizens. The LGUs are working double time and accelerating their efforts to distribute the cash assistance while observing stringent safety protocols," shared DSWD Field Office 1 Regional Director Marcelo Nicomedes J. Castillo. The Regional Director also explained that the distribution schedules of stipend vary depending on the payout systems and practices and other circumstantial concerns of the LGUs.
Director Castillo further underscored the importance of the senior citizens in nation-building. "The older persons have shaped the community we live in today and they will continue to have roles in helping design our future," he highlighted. He urged everybody to include the voices and opinions of the older population in the bureaucracy to ensure that programs and services are relevant and work across ages. "I encourage everyone to bring the general welfare of our older persons into your priorities, so we can build a caring and nurturing environment," he said.
The Social Pension or SocPen is a program under Republic Act No. 9994 or the "Expanded Senior Citizens Act of 2010" which provides monthly stipend amounting to PhP500.00 to indigent senior citizens to augment their daily subsistence, medical needs, among others. The Republic Act details that seniors qualified to receive social pension are those who are frail, sickly, or with disability; without any pension from other government agencies; and without a permanent source of income or source of financial assistance/compensation to support their basic needs. #