8 April 2020 – DSWD Field Office 1 started distributing emergency subsidy to eligible beneficiaries of the Social Amelioration Program (SAP) in Municipalities of Santa, Ilocos Sur and Santol, La Union. Each family-beneficiary received PhP5,500.00 to augment their day-to-day necessities which include food, medicine, and toiletries.
In Santa, 238 out of 2,500 qualified beneficiaries have already received their emergency subsidies directly handed out by DSWD FO 1 staff assisted by the Philippine National Police and the local government unit. A total of PhP1,309,000.00 outright cash assistance were provided to the targeted residents of Barangays Banaoang and Nagpanaoan and island barangays Oribi and Dammay.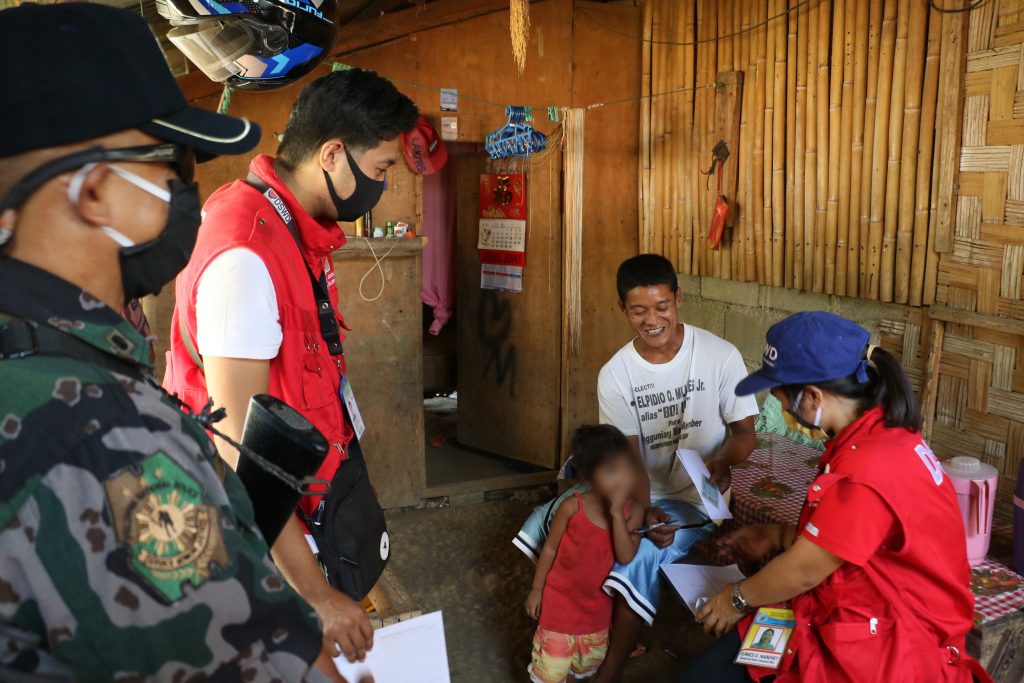 Meanwhile, in the town of Santol, 298 beneficiaries from Barangays Corro-oy, Lettac Norte, and Paagan have also received their financial subsidies to defray their daily family expenses. The said local government unit has a total of 1,900 target beneficiaries with a total allotment of PhP10,450,000.00. "Dakkel unay daytoy nga naawat mi nga tulong (nga Social Amelioration Program) iti gobyerno, addan paggatang mi iti mausar ditoy balay mi ta pirmi rigat met itatta nga awan ti pagsapulan gapo iti COVID-19 (The Social Amelioration Program that we have received is a big help from the government, we can now purchase goods to be used in our house since we are hard up and have no income because of COVID-19)," shared Avelino O. Medina of Santol, La Union who happens to celebrate his birthday today.
The Social Amelioration Program is an intensified government initiative to guarantee that basic needs of poor families and vulnerable sectors affected by the enhanced community quarantine are responded and further strengthen their capacities against socio-economic shocks and risks. DSWD Field Office 1 is closely coordinating with local government units and other government agencies to expedite the provision of emergency subsidies to 999,531 families in Region 1. # (by: Darwin T. Chan, Social Marketing Unit)