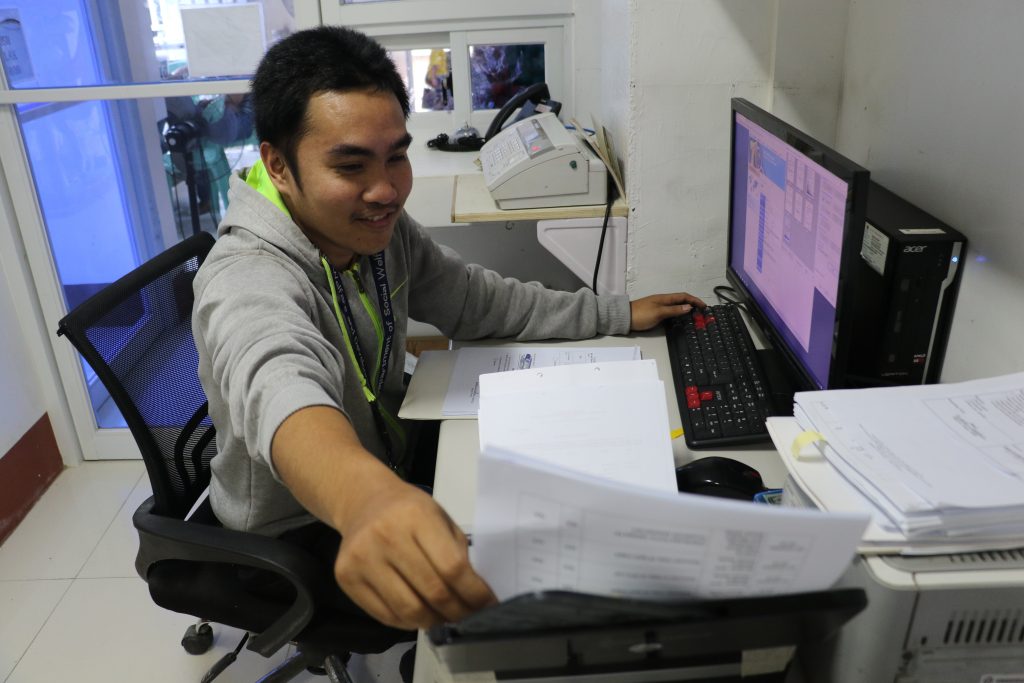 A simple and humble man with high hopes for his family and the public that he is serving, more than for himself – this best describes Eugene Guzman Dolores, the youngest among five siblings who serves as the breadwinner of the family since his siblings have their own families.
On 26 October 2015, Eugene started living his dream to serve the public when hired as an Administrative Aide IV at the then Records Unit. Equipped with the degree Bachelor of Science in Information Technology (BSIT) and Civil Service Sub-Professional Eligibility, coupled with his aggressiveness and determination to work, Eugene has been with the Department for over four years now.
Despite the uncertainty of the status of his employment, Eugene welcomes new opportunities by accepting designations which require technical competence such as being a Property Custodian, Procurement Focal, and an Institutional Development Capability-Building Facilitator.
Although he was not appointed for the regular position he once applied for, he was not disheartened and his performance did not falter. His commitment to stay with the Department despite other career opportunities from other government agencies was manifested in his very satisfactory performance. His commitment and hard work were rewarded on 1 January 2018 when he was recommended for the Administrative Aide VI position still at the Records Section.
His supervisor is confident that Eugene can lead the Section smoothly in her absence. He advocates the use of data tracking system (DTS) and patiently provides technical assistance and guidance to records custodians and other employees. He explored more of his knowledge as an BSIT graduate by maximizing the benefits of the DTS to intensify the buy-in factor of this system. He ensures to scan documents to be uploaded in the DTS for easy retrieval and access of employees without personally asking them at the Records Section and/or retrieving from the files in their respective offices. With just a click of a finger, they can already retrieve the document they need.
He also took the initiative to develop an excel tracking system where he consolidates all the documents going in and out of the Section. In fact, he can give statistics on how many documents and records are received for the day without counting those written in the logbook. Eugene believes that it is best to give accurate information so as not to create false hope for clients. For him, the fact that clients sacrifice their time to personally visit the office means they highly needed assistance. He may not be the staff in charge, but being part of the Department, he takes responsibility to provide support in addressing the needs of clients. He contributes to creating a welcoming feel of an environment. He might have strong looks but his smile to every person he encounters transcends warmth and positivity. And that makes Eugene a winner – a winner as a public servant. by: Mary Claire Eguilos, AO IV/Head, RAMS