Listahanan or the National Household Targeting System for Poverty Reduction of the Department of Social Welfare and Development Field Office 1 (DSWD FO 1) officially announced the start of the house to house assessment of Listahanan hired Enumerators this last week of October.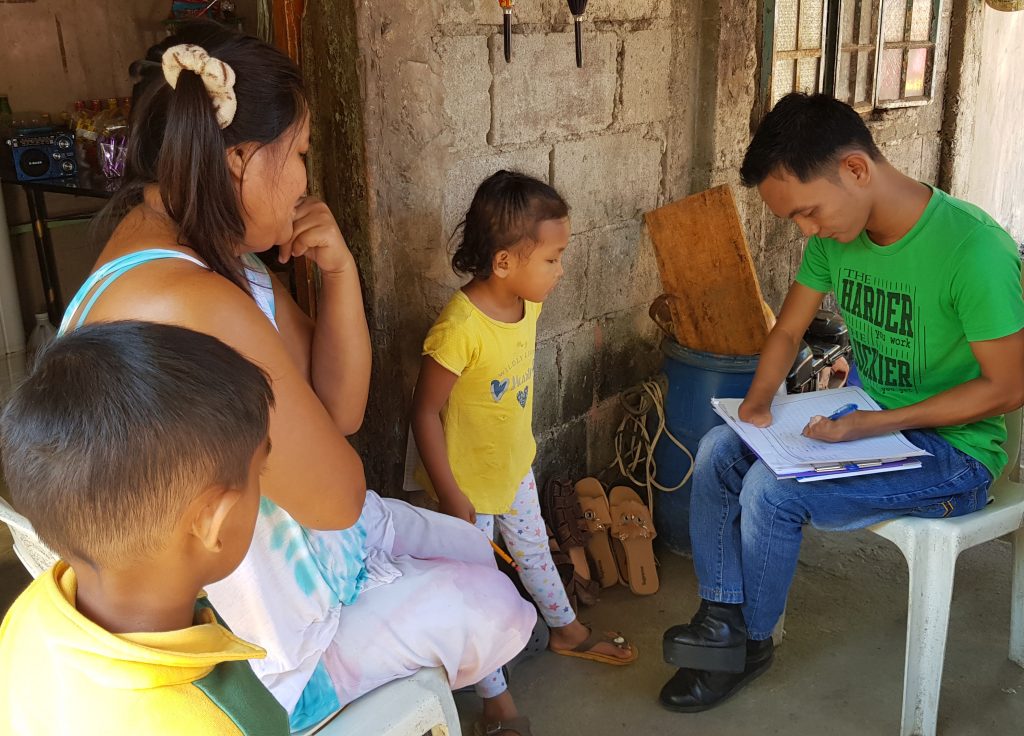 More than 1,000 Enumerators were deployed in Region 1 to assess 976,551 target households until December 2019.
Aside from the Enumerators, Area Supervisors and Area Coordinators are also part of the Listahanan field staff that will make sure that all households in rural barangays are assessed. In urban barangays, Pockets of Poverty will be used where Enumerators will only assess the potential poor households.
A series of by province trainings was conducted previously by the National Household Targeting Section staff together with members of the Regional Project Training and Monitoring Team (RPTMT) composed of DSWD FO 1 staff from the different divisions and programs in order to capacitate all Listahanan field workers.
During the recently held training of Area Coordinators, DSWD FO 1 Regional Director Marcelo Nicomedes J. Castillo emphasized in his message the importance of being a part of the Listahanan 3 that commits to produce another new and updated database of poor households that will be the basis of our government in creating and planning social protection programs and services mainly for the marginalized sectors.
"Nasa kamay ninyo ang kinabukasan ng ibang tao.Ito iyong gusto kong alamin ninyong mabuti, tandaan at isapuso na itong gagawin natin na trabaho ay isang misyon para sa kapakinabangan ng ibang tao sa hinaharap (The future of others, particularly the targeted poor households, depends on the hands of all the Listahanan workers. This is what I want you all to know, remember, and take by heart — our work is our mission since others will benefit from it in the future)," said Dir. Castillo.
Listahanan is a project of DSWD since 2009 that identifies who and where the poor are using Proxy Means Test (PMT), a systematic way of predicting the per capita income of a household. (by: Jaymante Pearl B. Apilado, Administrative Assistant III, NHTS-PR/Listahanan)