It was a picturesque morning in Brgy. Sasaba Santol, La Union. The skies were blue, and the sun was beaming bright. Bendot "Ben" Esislo, a banana farmer and a father of five (5) lovely children, woke up early with excitement and prepared for his work because after months of waiting, his banana trees finally bear fruit and are ready to be harvested and delivered. That is the usual picture of Manong Ben's routine for years. "Apan mi apiten (saba) santu inkami ipagna iti 18 kilometro ingana ijay Poblacion. Iti rigat na ket adda met iti 500 nga kitaen mi ket nu maminsan pay ket matawaran (We harvest the bananas and walk 18 kilometers to deliver it to the Poblacion. We earn PhP500.00, but sometimes buyers still ask for a lower price)," he shared.
At his early age, Manong Ben knew their misfortune and dreamt to have a better life that is why he attended school. Because they really struggled for a living and lack money to support his studies, he decided to stop pursuing his education. He then met the love of his life and started a happy family.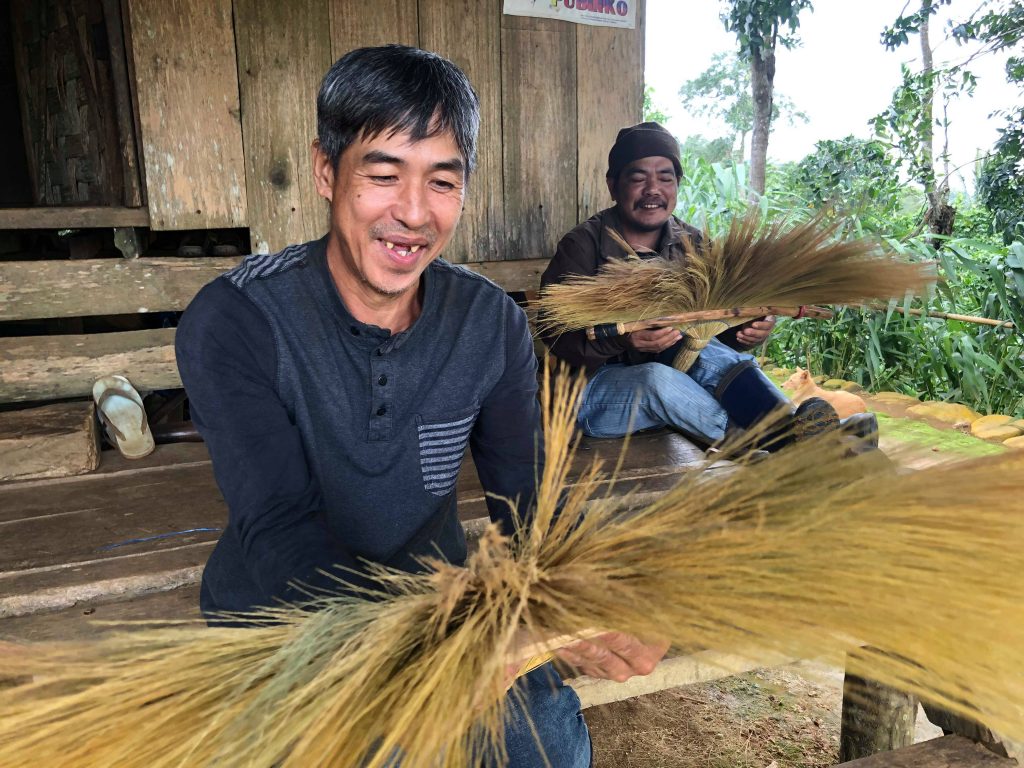 They are contented with their simple living. Until one day, his bunso (youngest child) had a severe asthma attack that challenged their daily living. Since then, his child has been back and forth in the hospital because of his illness. Constant argument with his wife arose, their four (4) children started to stop attending school because of financial constraints. They had nothing to eat and even questioned God why they need to experience such predicament. "Awan pulos iti makan min ken awan iti mausar dagijay ubbing ko, isu nga uray ammok nga dakes piman ken basol ket nagmula ak latta (iti marijuana) (We had nothing to eat and nothing to use for the needs of my children, that is why I decided to plant marijuana though I know it is not the right thing to do.) He decided to start planting marijuana as quick remedy to his problems. "Nabiit laeng iti panag-uray ken nalaklaka pay nga bagkaten pababa kumpara iti panagbagkat iti bainte kilos nga saba. Adayo pay iti kita nga umabot kano iti PhP100,000.00 iti maysa nga harvest (You will just wait for a few months and it is much easier to carry going down to Poblacion compared to carrying 20 kilos of banana. Others said that in a single harvest, one may profit an estimated amount of PhP100,000.00)," he shared.
When his son had another asthma attack, they stayed in the hospital for a month and incurred debts because of the hospital bills and medicines they needed to buy. "Panay kamin utang ta maminmano nga maitaray ijay hospital jay anak ko iti makatawen kasla every 2 months gapu iti asthma na. Nasakit ta kalpasan met lang iti pito nga tawen nga panaglaban a jay anak ko ket innalan ni Apo (We are really in debt because we always rushed my youngest to the hospital like every after 2 months because of his asthma. It is very painful because after fighting for 7 years, he rested with God)," he said teary-eyed.
In response to President Rodrigo Duterte's mandate on war on drugs in 2016, Santol, La Union through the leadership of Mayor Magno Wailan together with the Philippine National Police intensified project tokhang resulting in 103 drug surrenderees in the municipality. Manong Ben, together with his barangay mates who were involved in the same issue voluntarily surrendered without any hesitation.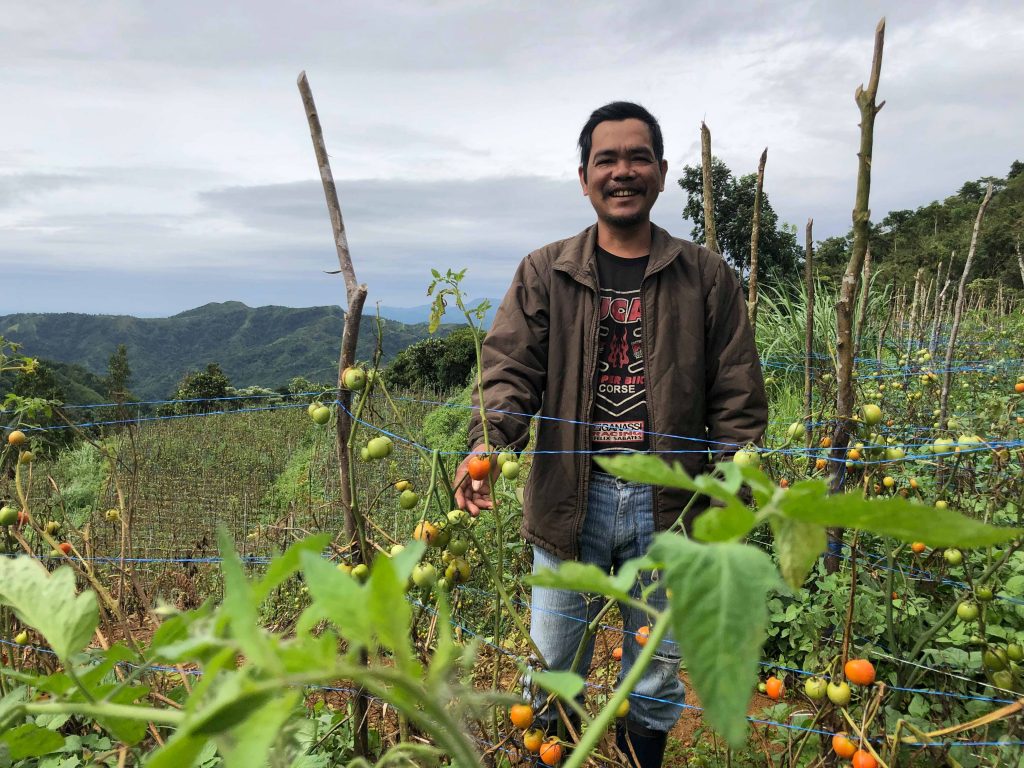 Manong Ben shared that even though they did not earn the supposed profit and got bankrupt from his marijuana plantation because they were caught on the oplan tokhang operation weeks before the scheduled harvest, he still feels good because he and his family can live freely without fearing they will be captured – no more fear and now trust more our Creator.
"Idi ket sobra iti buteng mi nu makakita kami iti police, ngem itatta ket babarkada mi idan (We are so afraid before when we see police officers, but now we are friends with them)", happily narrated Peter Cogaid, one of the completers or what they called Santol Katipuneros. Peter has 7 children and proudly shared that no matter how difficult life is, his life is more meaningful now compared before. "Uray bassit iti kita mi ti farming ken panagaramid iti buyboy, namaymayat iti rikna ta naggapo iti nasayaat iti maipakpakan ko kadagitoy pamilyak (Even though we have smaller income in farming and soft broom making, I still feel good knowing that what I will feed my family came from the hardship and my decent work)." He even shared that his 7th child is an honor student.
To strictly monitor the Santol Katipuneros and to make sure they will never return and involve themselves with illegal drugs, continuous and monthly visitation of the Barangay Captains in close coordination with Eunice Nabehet, Municipal Social Welfare and Development Officer, is being facilitated. To continuously change their lives, the DSWD Sustainable Livelihood Program in partnership with LGU Santol provided seed capital fund to Santol Katipuneros of Brgy. Sasaba to start their coffee, soft broom, and farming businesses.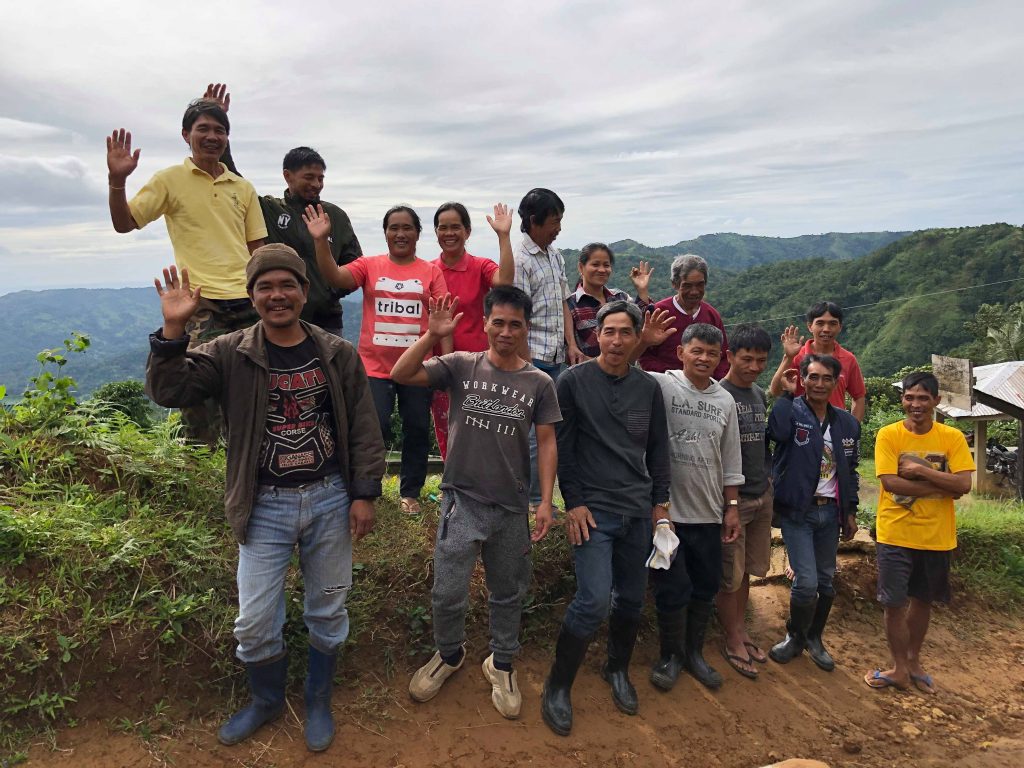 Despite what had happened, the self-promise that they will no longer commit the same mistake with fear and trust to our Creator is their focus. These were all achieved after their 6-month activities in the reflection camp through the implementation of Yakap Bayan Framework Program of DSWD where the Department has worked closely with various agencies and local government units (LGUs) to harmonize all existing government programs, projects, resources, and activities in order to create a holistic and sustainable approach for the transformation, rehabilitation, reintegration, and provision of support systems for drug surrenderees, their families, and their communities. #By: Nicole Kasandra A. Lipawen, Information Officer I, Social Marketing Unit