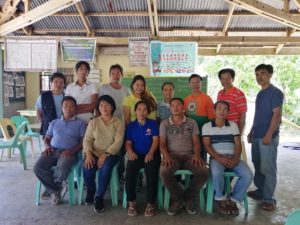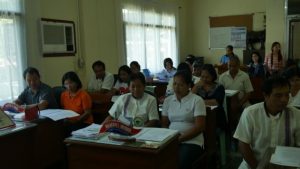 The Municipality of Sugpon, Ilocos Sur and Barangay Amontoc in San Gabriel, La Union have institutionalized the community-driven development (CDD) approach in local planning and development when it enacted CDD ordinances recently.
The move by the two local government units came after Kapit-Bisig Laban sa Kahirapan – Comprehensive and Integrated Delivery of Social Services (Kalahi-CIDSS) of the Department of Social Welfare and Development Field Office 1 (DSWD FO 1) has intensified its call for the institutionalization of the CDD approach.
CDD aims to involve communities to have control in the implementation of projects, budgeting, and decision-making in the local government units.
Sugpon has enacted into an ordinance the yearly conduct of the Municipal Talakayan, a tool designed by the Kalahi-CIDSS to measure the overall development in the municipalities, to provide a venue for systematic face-to-face feedback from stakeholders, and to set plans to address identified development gaps.
Mayor Daniel C. Laño, Jr. of Sugpon who co-authored the ordinance when he was still the Vice-Mayor, said that the Municipal Council had pushed for the passing of the ordinance because it is a perfect venue to report local development activities for critiquing by the public.
Amontoc, on the other hand, has approved an ordinance creating the "Amontoc People Empowerment Council", a local body to monitor perfect attendance of households' representatives into a participatory situational analysis of key factors causing poverty in the community and wide range of possible solutions to address such problems.
Said barangay ordinance also mandates the council to endorse all identified projects during the participatory situational analysis to the Barangay Development Council for inclusion in the Barangay Development Plan and the Annual Investment Plan of Amontoc.
The Barangay Council of Amontoc said that they are challenged to get all households involved in the development process and they vowed that they will do their best to convince everyone to participate.
Meanwhile, Brgy. San Ramon and Brgy. Abaccan in Sigay, Ilocos Sur and Brgy. Alilem Daya in Alilem, Ilocos Sur have also passed resolutions adopting some of the principles of Kalahi-CIDSS such as participatory, inclusiveness, transparency, and accountability in local development activities.
The Kalahi-CIDSS, one of the core programs of the DSWD FO 1, has been using CDD approach in its objective to empower poor communities and has been advocating for its institutionalization since its inception in Region 1 in 2014. (by Ruperto A. Sabalo, Jr., Social Marketing Officer, Kalahi-CIDSS)