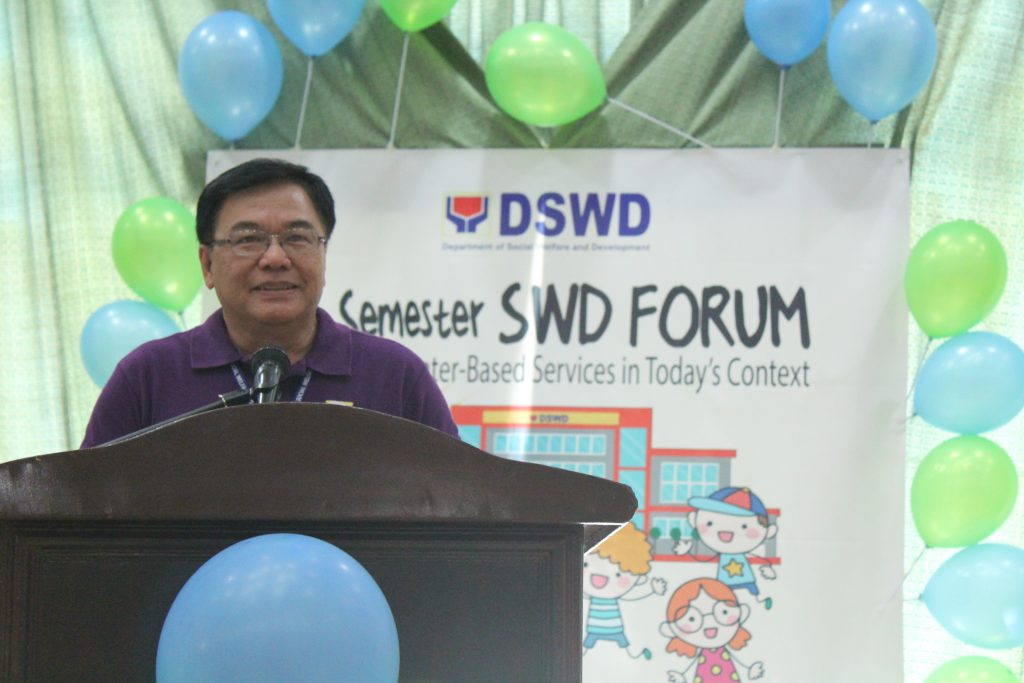 The DSWD Field Office 1 (DSWD FO 1) through the Capacity Building Section reinforces its advocacy on the provision of appropriate programs and services to children and youth by conducting periodic social welfare and development (SWD) forum to local social welfare and development officers (LSWDOs). For this semester, LSWDOs from the Provinces of Pangasinan and La Union actively participated in the said forum for them to be updated and clarified on the processes, mechanisms, and standards operating procedures of the three DSWD FO 1 Centers handling restorative interventions to children and youth. These include the Regional Rehabilitation Center for Youth in Bauang, La Union; Home for Girls in Agoo, La Union; and Haven for Children in Dagupan City.
To support the provision of transformational relationships and positive rebuilding practices of the Centers, testimonials from the reintegrated clients of each Center attested how they became better individuals through the help of caring staff. Enriched perspectives, improved values, informed decisions, and inclusion are among the values and principles that they have learned during their stay at the residential facilities. At present, they are better individuals with the vision to help the vulnerable sectors and raise awareness in fighting abuse in any form and context.
DSWD FO 1 Director Marcelo Nicomedes J. Castillo encouraged the LSWDOs to strengthen their community-based programs and services particularly the implementation of total family approach and holistic community support to redefine the framework in providing proper interventions and projects to youth and children who are victims of various circumstances. Raising children and youth supported by favorable families and communities create reformed behavior outcomes and progressive socio-emotional development, thereby restraining them to be involved in any kind of societal conflicts. The DSWD and the local government units must also converge and harmonize their resources to fight the increasing number of cases involving children and youth.
In the culmination of the activity, La Union Provincial Social Welfare and Development Officer Ranilo Ipac shared that they were enlightened on the systems and initiatives of the residential facilities to respond to the needs of the residents. He further said that the SWD forum is an essential tool for all LSWDOs, regardless of the length of service, to keep them abreast with all the developments and policies concerning all sectors.
The SWD forum is an activity that provides a venue for discussion on matters of social welfare and development, which includes policy issues and concerns, research studies, SWD legislations, technical sharing, issues and trends on national development plans and international commitments, and orientation on various projects of the DSWD. # By: Darwin T. Chan, Social Marketing Unit