The Regional Rehabilitation Center for Youth (RRCY) of the Department of Social Welfare and Development – Field Office 1, Saint Louis College (SLC), and SAngguniang LAkas Para Sa Katarungan at Kapayapaan Na Naglilingkod Sa Inang Bayan (SALAKNIB) entered into a Memorandum of Agreement (MOA) to build capability projects enhancing the development needs of the RRCY residents and staff.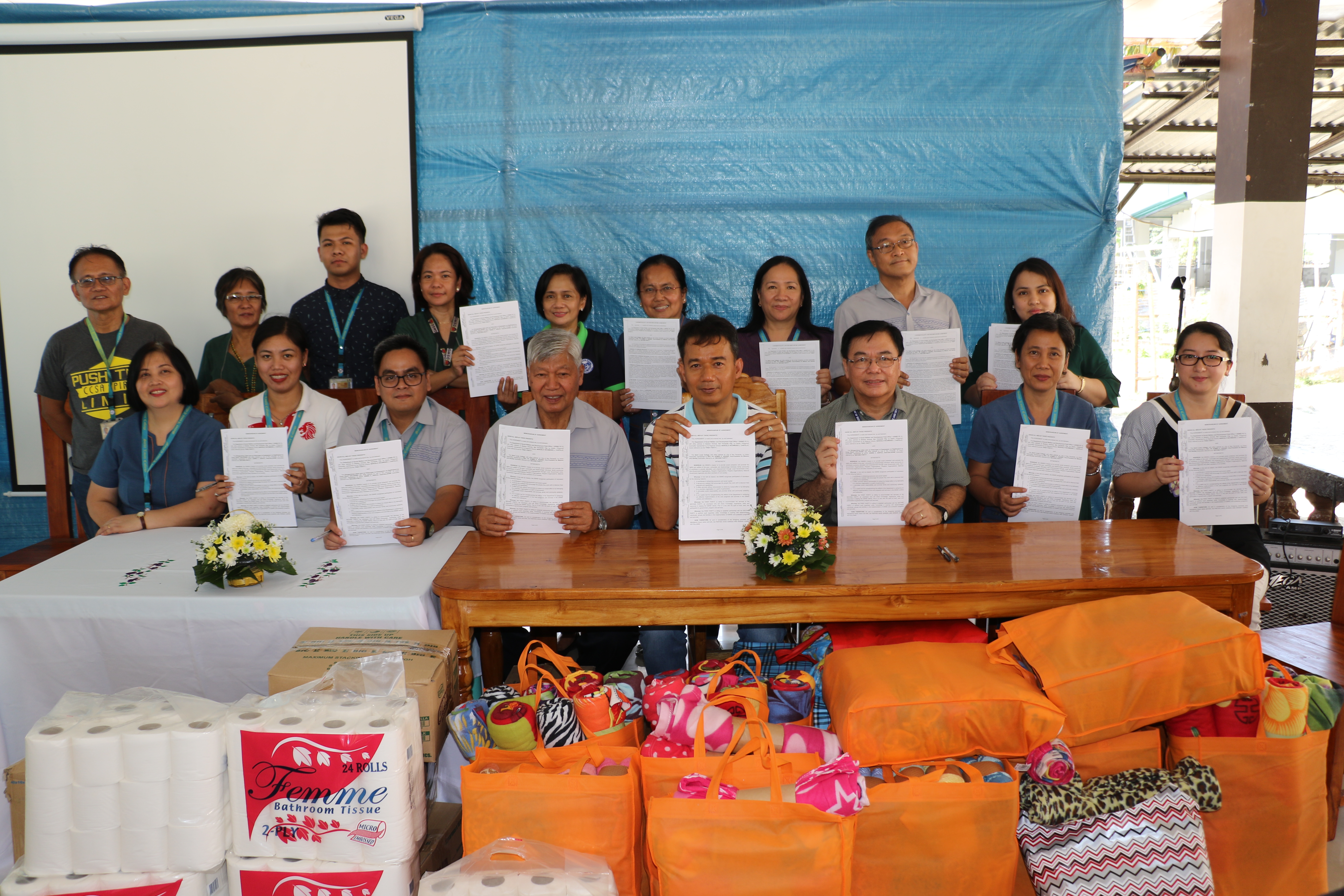 In line with the Department's mission, the DSWD recognizes participation of volunteers since they contribute in improving economic and social capital, and serves as catalyst that encourage the people to work together to discover their potentials and capabilities. Moreover, these groups complement the efforts of the Department in achieving an effective implementation of its programs and services.
The MOA Signing further introduced SLC's Danggay Agtutubo project to enhance the psycho-spiritual formation and development of the clients through a conduct of activities such as recollection and short course for Children in Conflict with the Law (CICL). On the other hand, SALAKNIB will focus on capability building relative to paralegal services, and rights and developmental awareness of the residents.
On the onset of partnership initiative, SLC students donated toiletries, towels, and blankets for the use of the clients.
RRCY Head Leah Mylen Lucero expressed DSWD's gratitude for the stakeholders' interest and enthusiasm to provide services to the Center's residents. "The partnership will be a great help to our clients. This is a start and will surely move to a bigger project in the future," she said.
The partnership originally started through an unexpected visit of SLC Parish Priest Valentine M. Narcise with SLC staff in RRCY. After the partnership meeting initiated by the Center and engaging with some DSWD activities, the group was able to recognize the possible collaboration between the organizations. #By: Nicole Kasandra A. Lipawen, Social Marketing Unit