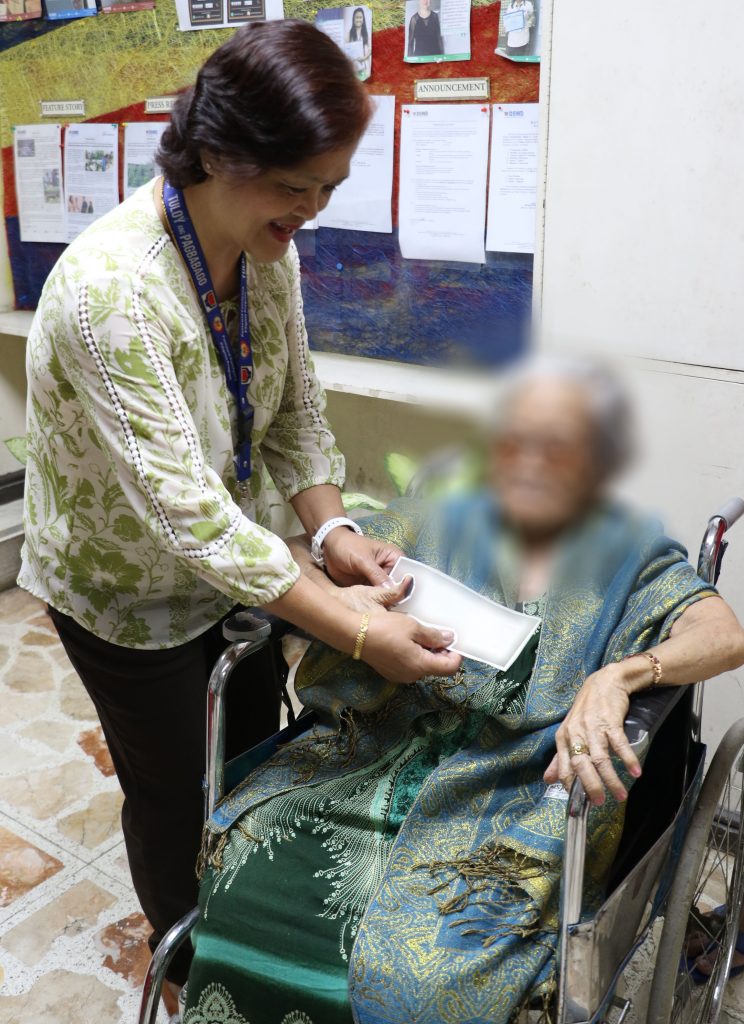 The Department of Social Welfare and Development Field Office 1 (DSWD FO 1) through Assistant Regional Director for Operations (ARDO) Marlene Febes D. Peralta released a one-time Centenarian gift check worth PhP100,000.00 to a 100-year-old retired elementary teacher who recently celebrated her birthday last January.
ARDO Peralta, amused by the Centenarian's healthy-looking appearance who can still hear and talk properly, asked the Centenarian who lives in Manaoag, Pangasinan on her plans on how she will spend her grant from the government.
Lola Centenarian said, "I will share it sa mga pamangkin ko na mahihirap (I will share the money that was given to me to my nephews and nieces who are in need)." ARDO Peralta advised her to not forget to allocate funds for her own needs like her medicines and food even though she has good intentions in helping her relatives.
When asked on her secrets for having a long life, Lola Centenarian said to just always pray and praise God for each day that comes by.
Lola Centenarian was accompanied by her grandchild who talked about his grandmother's extraordinary lifestyle. He said that his grandmother is not yet taking any medicine for maintenance, still fond of eating fatty pork and drinking cacao chocolate every morning.
Since Republic Act 10868 or the "Centenarians Act of 2016" was approved, the DSWD FO 1 through the Social Pension Program Management Office granted centenarian gifts to 614 Centenarians in Region 1. Out of these, 437 Centenarians received cash or check gift in 2017, 167 in 2018, and 10 this March 2019. (by: Jaymante Pearl B. Apilado, Administrative Assistant III, NHTS-PR/Listahanan)