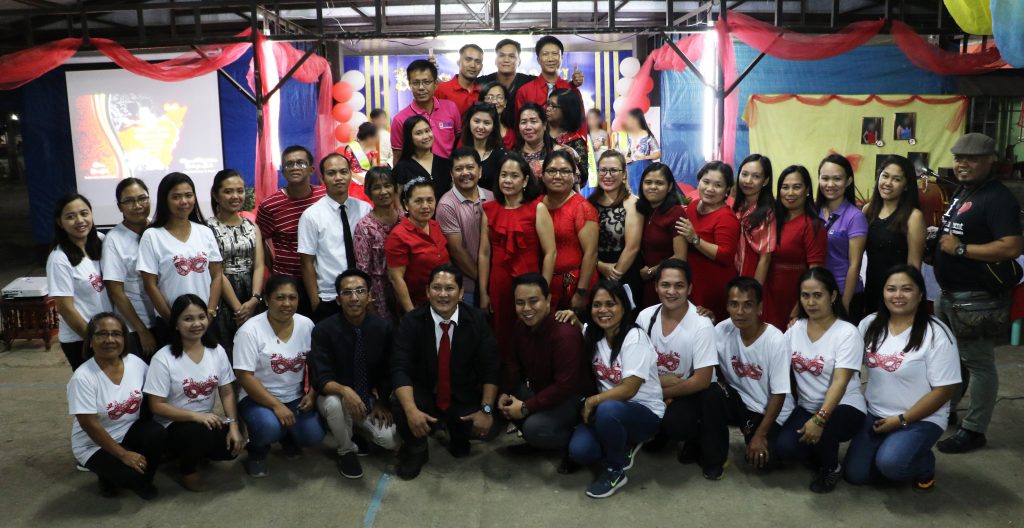 RRCY, Urayong, Bauang, La Union – Residents of DSWD Field Office (FO) 1 Regional Rehabilitation Center for Youth (RRCY) and Home for Girls (HFG) showcased their skills and talents through dancing, spoken poetry, and pageantry during the Search for King and Queen of Hearts 2019 .
In masquerade theme, five (5) beautiful HFG and five (5) debonair RRCY candidates vying for the title King and Queen of Hearts 2019 opened the afternoon event through a dance production number. The candidates showed their distinctive competencies in singing, rapping, and dancing during the talent portion. Wearing their stylish sports attire and sophisticated formal wear, the candidates gracefully presented themselves to the four (4) panel of judges. To elicit their ideas on affection, each candidate expressed his/her opinions on self-love and compassion to family and to others. Male candidate no. 4 and female candidate no. 3, who received most of the minor and special awards, won the most coveted titles .
In between the pageant, the residents also competed in dance and spoken poetry categories. Residents grooved into dynamic dances in duos and in groups. The dance duo who won the contest gracefully moved into a piece of Filipino contemporary music. In the spoken poetry, five (5) male and two (2) female residents aesthetically battled in the word-based art performance. One of the most applauded presentations is a recital that pitched on the baseless and quick judgment of the society to the poor without knowing and understanding the real situations. In the closing words, the contestant thrown a line, "Masakit magmahal sa taong hindi ka gusto, pero mas masakit mamatay sa bayang walang pakialam sa iyo (It's painful to love someone who does not like you, but it's more unfortunate to die in a society that does not care about you)."
RRCY Center Head Leah Mylen L. Lucero shared that the joint event is a strategy to strengthen the interpersonal relationships between and among Centers' staff and residents, and an avenue to exhibit their creativity, hidden ideas, and teamwork to establish a more comfortable workplace. In addition, HFG Center Head Noemi Escalona complemented that the activity is beneficial to the residents to socialize with various types of people in order to improve their communication and social skills.
Before the competition, lectures on Dating, Courtship, Marriage in Relation to Sexual and Reproductive Health was facilitated by Commission on Population Region 1, and topics on Pre-Marital Sex, Promiscuity, and Risky Behavior in Relation to HIV/AIDS was discussed by RRCY Medical Officer in the morning. # By: Darwin T. Chan, Social Marketing Unit