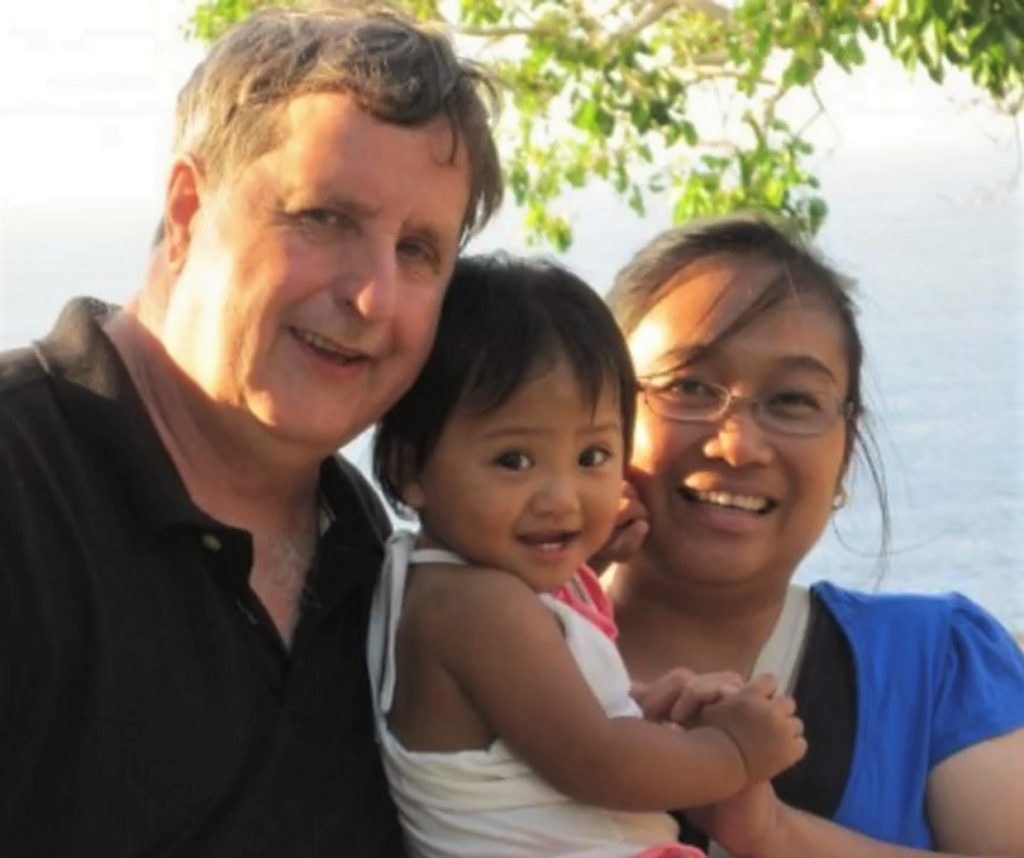 Bauang, La Union – In 2006, Asuncion and Oliver Kenneth DeLong are living a happy married life in Kentucky, United States of America, but something has been missing over the past three (3) years of marriage. Having a child has always been important to the couple, particularly to Asuncion, a Filipina who values a strong sense of family relationship. Oliver, a retired American military, together with her wife has been constantly praying to give them a child but unluckily, it was all unanswered.
Exactly on their 3rd wedding anniversary, a video call from the Philippines was received by the couple. Asuncion's mother showed to them a newly-born baby girl who was voluntarily given up for adoption by her displaced biological parents. Due to the excitement of Asuncion's mother, she immediately went to the local civil registry in Bauang to register the baby girl whom they named Kendall Ann DeLong. However, Asuncion and Oliver found the process inappropriate. Despite living in the USA, the couple exerted their efforts to contact social workers in the Philippines to make the adoption legitimate. Asuncion searched the DSWD Field Office 1 website and contacted the Department. Through the phone, she was accommodated by a social worker to facilitate the adoption. Once the decision had been made to begin the adoption process, the couple decided to go back to the Philippines. Through closely coordinating with DSWD, Asuncion and Oliver officially became the parents of Kendall.
Asuncion recalled, "In the beginning, I had this reservation to give my full attention to Kendall because I got jealous of her because my husband had more time for the child. But as days passed by, I found out that Kendall is a lovable and smart kid, my love for her naturally blossomed for a lifetime." When the couple decided to stay for good in the country, Oliver went back to Kentucky to sell their house. However, an unexpected circumstance happened. Oliver died due to an aortic aneurysm, an enlargement of an artery caused by weakness in the arterial wall that leads to internal bleeding. "I was shaken by my husband's death. I was lost. I had also this predicament on how to rear our child singlehandedly," Asuncion narrated.
Since life must go on, Asuncion bravely raised her child by nurturing her with true compassion. "One day, my 7-year-old Kendall went home crying because she got bullied by her playmates. She asked me if she is an ampon (adopted)," shared Asuncion – a question that she was ready to answer anytime. "We (with late Oliver) are not your biological parents, but you were born in my heart. We love you dearly and you made me whole," the loving mother said to her daughter. If there is anything Asuncion would like the public to know, she would encourage legal adoption to spread unconditional love to neglected and/or abandoned children who need true and caring families who will stand beside them for their entire lives. "Genuine love is really what matters most when adopting a child," she added. Asuncion also shared that there is no definite formula when to tell a child that he/she is adopted. "Once a child learns that he/she is adopted, reveal his/her true identity. The earlier children discover about the truth, the easier for them to accept the reality and create their own stories," she said. Adoption adds dimension to identity formation, and late discovery can be devastating.
Today, the 10-year old Kendall is a Grade 4 pupil in a Christian School in the City of San Fernando, La Union. She loves to discover things on her own. "Just like any other child, my daughter also commits mistakes, but I am here to guide her throughout her life to become the person she wants to be," Asuncion said. She also shared her secret in raising Kendall to be a God-fearing child. "Train a child the way he/she should go, and when he/she is old, he/she will not depart from it," finally she shared.
From 2009 to January 2019, there are 307 surrendered, neglected, and abandoned children in Region 1 who are declared legally available for adoption.#by: Darwin T. Chan, Social Marketing Unit