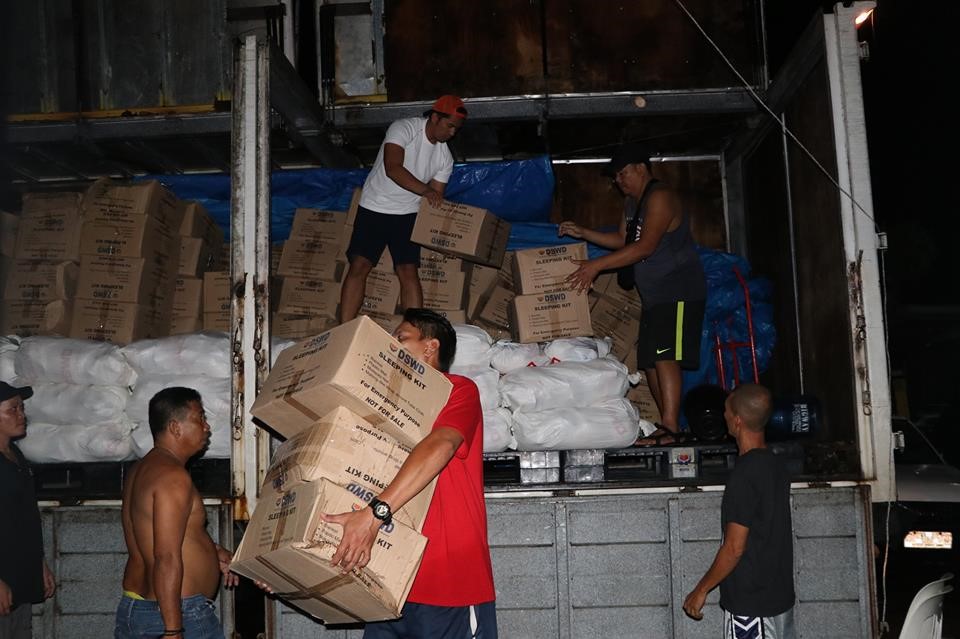 At the onset of the monsoon rains enhanced by Tropical Depression 'Josie' last weekend (21 July 2018), the DSWD Field Office 1 immediately coordinated with the Regional Disaster Risk Reduction and Management Council (RDRRMC) for the immediate transport of relief goods to the heavily flooded towns of Calasiao and Urbiztondo in Pangasinan.
With direct instructions from Dir. Marcelo Nicomedes J. Castillo, the Disaster Response Management Division sustained close coordination with the Social Welfare and Development (SWAD) Team Leaders, P/C/MDRRMCs, and P/C/MSWDOs in the monitoring of situation, provision of augmentation support and collation of disaster reports in the last four days.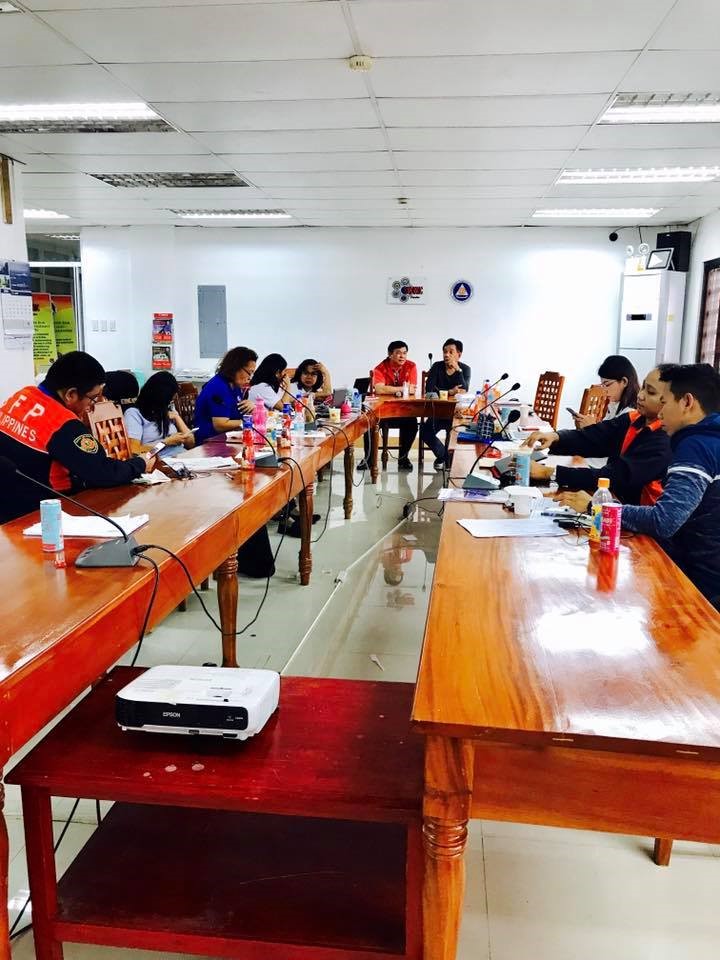 As of today, the affected Local Government Units (LGUs) were provided family food packs (FFPs) with a total amount of PhP10.58 M. Likewise, PhP573,575.00 worth of non-food items were provided to the following areas: Calasiao – PhP119,400.00 (sleeping kits), Urbiztondo – PhP362,440.00 (kitchen utensils and family / hygiene kits), Malasiqui – PhP91,725.00 (hygiene and sleeping kits), based on their needs/requests.
Dir. Castillo's meeting with RDRRMC Chairperson Melchito Castro was focused on the deployment of Rapid Disaster and Assessment Needs Analysis (RDANA) Team to Pangasinan. The result of Aerial Survey Assessment on the damages afflicted to the Province of Pangasinan was also tackled, e.g. damage and loss of agricultural crops including economic loss to small and big enterprises and vendors. Continuous and fast mobilization of resources was agreed upon by the Council.
As Vice-Chair of the Response Cluster, the DSWD together with member-agencies decided to deploy medical teams to the evacuation areas in Sta. Barbara and Dagupan City in Pangasinan. Also, uniformed men from AFP, PNP, and Philippine Navy with the DPWH were maximized for the conduct of rescue operations and in transporting and distribution of relief goods.
To date, 695,978 individuals from 141,101 families are affected in all the provinces. From these, 10,758 individuals from 2,646 families were served at the evacuation centers in 17 cities/municipalities of La Union and Pangasinan.
Further, two (2) houses were totally damaged and fifteen (15) houses were partially damaged due to landslide and flashfloods in the provinces of Ilocos Sur, Ilocos Norte, and Pangasinan.
Packing of FFPs is done round the clock to meet the needs of requesting Local Government Units (LGUs) especially those that are still underwater and sources of income were temporarily suspended.  (By: Iryn D. Cubangbang, IO)