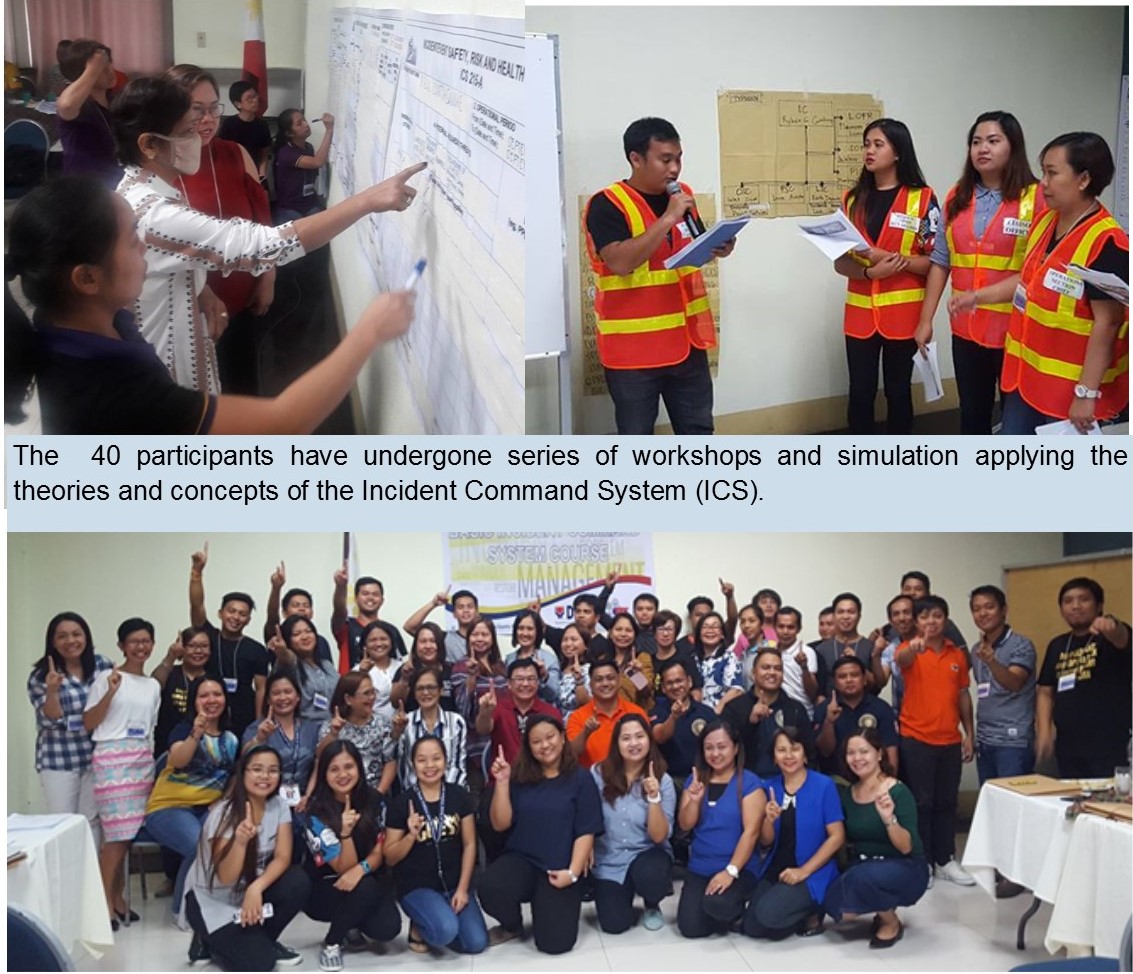 DSWD FO 1, as the lead Agency on response, early recovery, and rehabilitation of disaster victims in Region 1, trained 40 employees – the pioneer group –  on Basic Incident Command System (ICS), a standardized approach to emergency incidents.
Led by the Office of Civil Defense (OCD) Region 1, other subject matter experts came from Department of Health and Provincial Disaster Risk Reduction and Management Office (PDRRMO)-La Union.
At the start of the three-day training, Director Marcelo Nicomedes J. Castillo emphasized the importance of the ICS in disaster operations ̶ for the staff to get a good grasp of the activities done at the local level so they would be equipped to provide technical assistance or expertise at any given time. "The Philippines is enlisted among the top 10 disaster-prone countries, thus the ICS is very important, especially to the frontline staff," Dir. Castillo added.
Also, OCD RO 1 Director Melchito Castro discussed the usefulness of ICS as the international standard in responding to disasters and hazard and stressed the need to train DSWD staff being the lead agency in the clusters of response and early rehabilitation.
ICS is a standard, on-scene, all-hazard incident management concept that can be used by all DRRMC member-agencies as well as response groups on disasters, human-induced crises, accidents, or even planned events.
Incidents may happen in the form of major disasters, emergencies, terrorist attacks, terrorist threats, civil unrest, floods, hazardous materials spills, earthquakes, tropical storms, tsunamis, war-related disasters, public health and medical emergencies, and other occurrences requiring an emergency response.
During the training, a detailed example of an incident helped the trainees strategize and identify tactics to maximize resources and respond to immediate concerns in the affected areas through an Incident Action Plan. (By: Iryn D. Cubangbang, IO II)