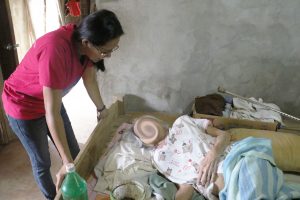 How long can you possibly live if you are a perennial cigarette smoker?
A popular reminder that "Smoking kills" aims to discourage everyone to start smoking and to encourage cigarette smokers to quit smoking.
Ironically, the said saying on smoking is not true in the case of two (2) centenarians from the Municipality of San Emilio, Ilocos Sur who are the eldest in a brood of eight (8). Lola Centenarian (101 years old) and Lolo Centenarian (103 years old) have an odd secret to long life: smoking "dinubla" (native cigarettes) since their younger years.
Aside from constantly smoking "dinubla", the children of the centenarian siblings believe that the other secret to the long lives of their parents is their food preference. They are used to eating more fruits and vegetables fresh from their farm and they seldom eat meat.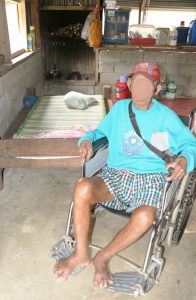 The centenarian siblings who simply live in the countryside where farming is the typical livelihood were given Php100,000.00 cash incentive from the Department of Social Welfare and Development (DSWD) last 7 July 2017 as stipulated on the Implementing Rules and Regulations of Republic Act No. 10868 or the Centenarians Act of 2016.
In an interview, the son of Lolo Centenarian said that he spent some of the money of his father in buying the latter's personal needs like underwear, shorts, milk, and foam mattress while the daughter of Lola Centenarian bought and cooked the latter's favorite dishes "inanger a karne" (Pork Nilaga in Filipino), fish, and chicken meals.
The children of the two centenarians looking after them added that the remaining amount from the Php100,000.00 are kept in a savings account, intended purposely for the decent interment of their beloved parents.
Apart from receiving centenarian gifts, the centenarian siblings, who are already having a hard time hearing, have also been receiving a quarterly stipend amounting to Php1,500.00 from DSWD Field Office 1 Social Pension (SocPen) Program since 2011. The allowance of the social pensioners from the SocPen Program is an additional government assistance to augment the daily basic needs of indigent Senior Citizens. (by: Jaymante Pearl B. Apilado, Administrative Assistant III, NHTS-PR/Listahanan)