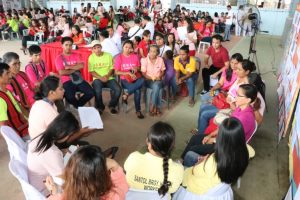 "Ag-tsinelas dan ti annakmi, dati agsaka-saka da nga mapan agiskwela (Our children need not to walk barefoot anymore, they can already wear slippers when going to school)," said Teresita Opeña, a DSWD Kalahi-CIDSS Community Volunteer from Barangay Lettac Sur in Santol, La Union. She recalls how the children in their barangay prefer to walk barefoot and carry their slippers, afraid it might be ruined by the deep mud they had to walk through on their way to school.
During the Municipal Talakayan recently held in Santol, the community volunteers shared their feelings and experiences on the implementation of programs and projects by the Local Government Unit, including the DSWD Kalahi-CIDSS.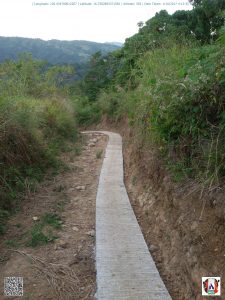 Barangay Lettac Sur prioritized the concreting of various footpaths in all its sitios and was funded by DSWD Kalahi-CIDSS with PhP 934, 854.00.  The 2.4 kilometer footpath now caters to 200 households in Lettac Sur and other neighboring barangays.
12 subprojects amounting to a total of 9.6 Million have been constructed in Santol alone.  DSWD Kalahi-CIDSS has trained 586 community volunteers in different disciplines such as bookkeeping, procurement, handling grievances, among others.
Residents from the 11 barangays saw a significant change in the behavior of the people in Santol, they grew to be more confident in expressing their ideas, "Dati adda pay ti saan na kaya nga ibaga ti nagan na iti publiko, tadta adu pay masaunan nu (Barangay) Assembly (Before, some were even ashamed to introduce themselves in public, but now, they talk a lot during Barangay Assemblies)," said Carolina, another empowered DSWD Kalahi-CIDSS volunteer. (by Helen Veryan C. Valdez, Social Marketing Officer, Kalahi-CIDSS)