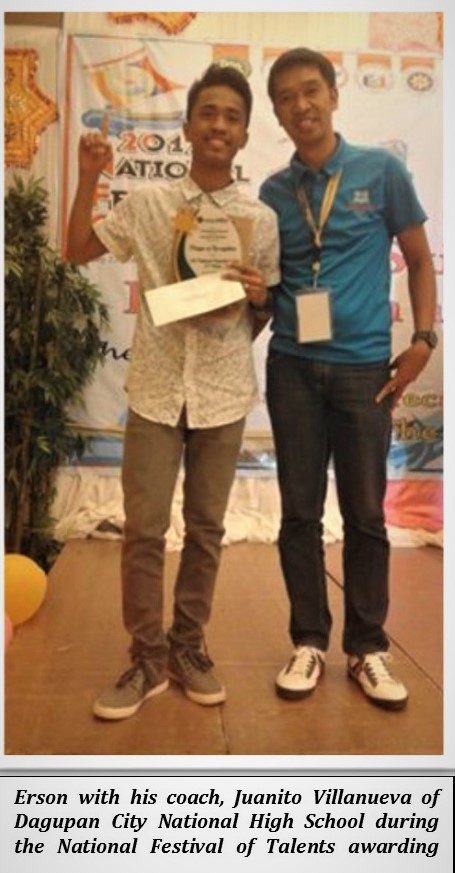 The Ilocos Regional Committee for the Welfare of Children (RCWC) proudly commends one of its Child Representatives, Erson P. Muyalde, for winning 2nd Place during the National Population Quiz (POPQUIZ) Show held on 23-26 January 2017 in Dipolog City, Zamboanga Del Norte.
Erson was the regional champion during the Regional Festival of Talents POPQUIZ category of POPCOM held early this year.
His 2nd year of joining POPQUIZ has been his luck after his first attempt to win the regional contest in 2015. Indeed, his determination and confidence has brought him a remarkable recognition for bringing the emblem of excellence in the region outsmarting other 16 representatives from all over the country.
Having been inducted in 2015 in the elite circle of Gawad Rizal awardees, this young man tagged as a "Math Wizard" for winning various math competitions locally and internationally, stays humble and passionate despite his many achievements as a diligent student, a proactive child advocate, and a responsible community leader.
The RCWC is truly proud of having Erson in the group— a living inspiration not only to every child and youth in the region but to the whole nation as well.  To God be all the glory! (by: Maria Cristina F. Martinez, POPCOM1)