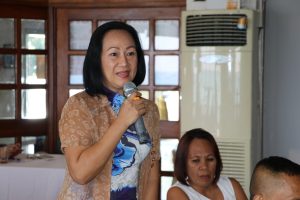 Kalahi-CIDSS, the country's largest Community-Driven Development (CDD) Program implemented under the Department of Social Welfare and Development, recently conducted the DSWD Kalahi-CIDSS Partners' Forum. The Partners' Forum aims to strengthen partnership between and among DSWD Kalahi-CIDSS and its external partners ranging from the Media, the Academe, Civil Society Organizations (CSOs), and Peoples Organizations (POs) present in Ilocos Region.
"Nasuruan kami nga agsao para iti bagbagimi, uray no Person with Disability (PWD) ak, adda ak nga maki-partisipar (We were taught to speak for ourselves, even having a disability, I was able to participate)," Remedios Candid, a Community Volunteer of Cambaly, Bagulin, La Union, said in her message inspiring the partners to continuously support the implementation of the Program.
Realizing its wide reach, the various media entities in Region 1 were encouraged to advocate for the adaptation of CDD in the development projects of the local government. They are also effective communicators in spreading correct information to the public and the stakeholders.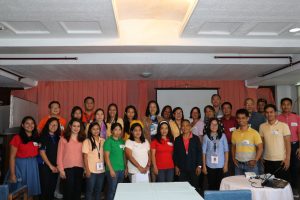 The Academe is encouraged to add Kalahi-CIDSS and CDD in their research agenda. They are also being tapped as Learning Service Providers for capability building activities for the community citizens.
Different CSOs and POs operating in the DSWD Kalahi-CIDSS areas were also enjoined to participate in the different community empowerment activities by providing assistance in the different areas of Program implementation.
DSWD Kalahi-CIDSS strongly believes that the strong support from various external partners is what keeps the Program moving towards empowerment of the communities. (by Helen Veryan C. Valdez, Social Marketing Officer, Kalahi-CIDSS)