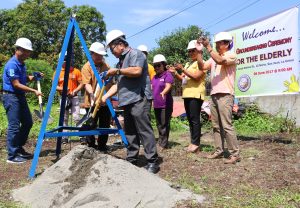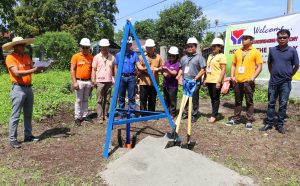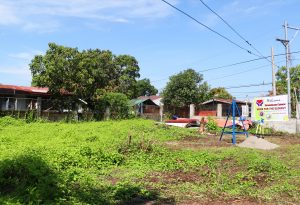 In response to the needs of the older persons who are poor, without a family, abandoned, neglected, and rejected by relatives and families due to illness and financial burden, the Department of Social Welfare and Development Field Office 1 (DSWD FO 1) will establish a Home for the Elderly in Sta. Rosa De Lima St., Ili Norte, San Juan, La Union (LU).
The long-awaited dream of having a Home for the Elderly in Region 1 is finally achieved and DSWD FO 1 Asst. Regional Director for Administration Nora D. Dela Paz is optimistic that the facility will give hope to our older persons particularly the abandoned, neglected, unattached, homeless, and abused senior citizens.
According to DSWD FO 1 Operations and Programs Division Chief Benjamin F. Baldo, after more than 20 years since the lot was donated, finally this year, our national government already allotted 12 million pesos fund for capital outlay intended for the construction of the Phase 1 home care facility for the aged.
The Local Government Unit (LGU) of San Juan, LU warmly welcomes the facility. "We are very lucky here in San Juan, another milestone for the Department and the Municipality ket sapay koma ta ited tayo iti naan-anay nga panangtaripato tayo kadagiti lolo ken lola tayo (and hopefully we will give the necessary care to our grandfathers and grandmothers) as they reach their twilight years," said San Juan LGU Executive Asst. Oscar Ganaden Jr.
Meanwhile, during the groundbreaking ceremony, LU Provincial Social Welfare and Development Officer (PSWDO) Ranilo P. Ipac shared that the Provincial Government of LU is very much willing to partner with DSWD FO 1 for the welfare of the senior citizens because reality is inevitable that our culture is already changing.
PSWDO Ipac added that before, the usual type of Filipino families is extended since Filipino family ties are very strong and used to take care of their elders, but now, Filipino families are becoming more nuclear. PSWDO Ipac shared that the changing Filipino culture is evident on the survey that was undertaken by LU PSWDO three years ago that around 700 Senior Citizens in La Union are living alone.
The soon-to-be two-storey residential care facility shall be managed by the Provincial Social Welfare and Development Office of LU under the technical supervision of DSWD FO 1 upon signing a Memorandum of Agreement. "We are very fortunate that we have the Province of LU as our partner likewise the LGU of San Juan, LU. Hopefully, the construction of the Home for the Elderly will be replicated by the other provinces," said DSWD FO 1 Regional Director Marcelo Nicomedes J. Castillo. (by: Jaymante Pearl B. Apilado, Administrative Assistant III, NHTS-PR/Listahanan)