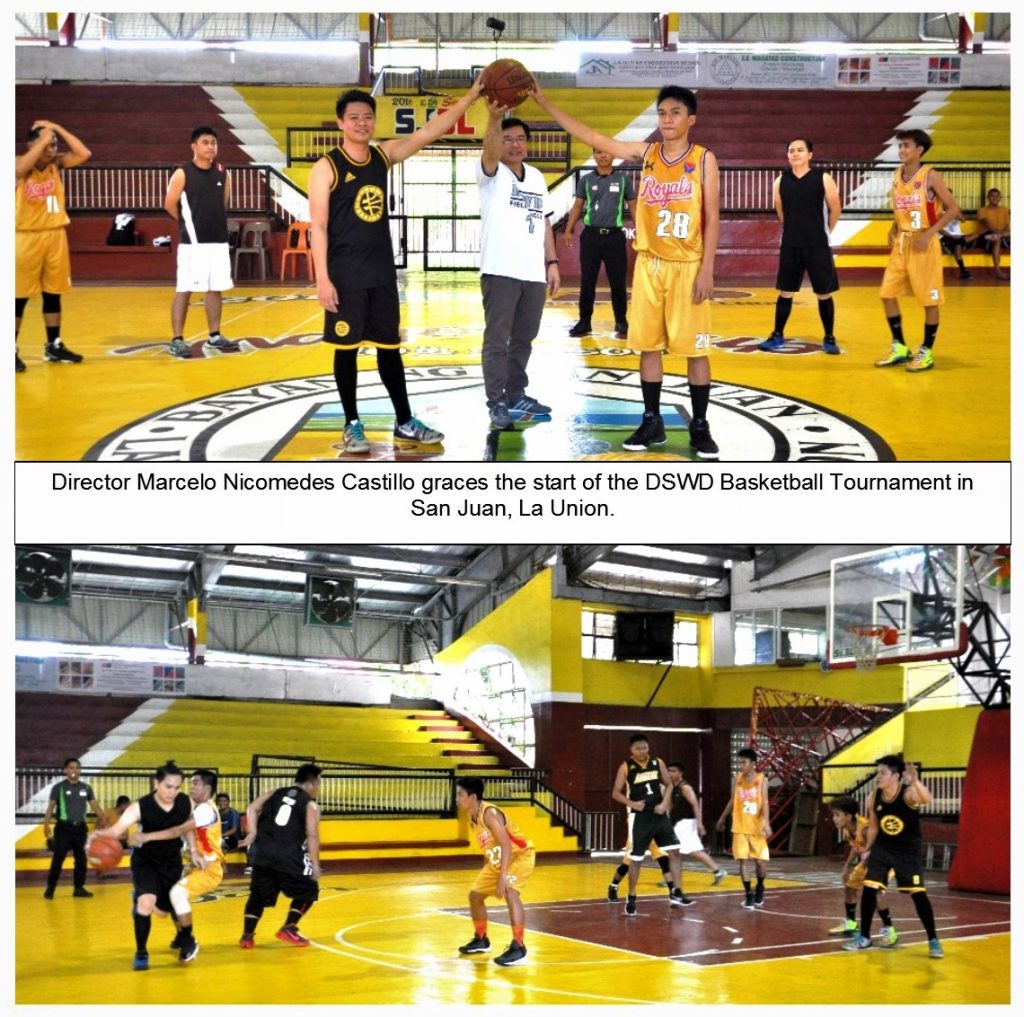 DSWD's 'May Malasakit' branding is not only for the beneficiaries and partners but is also applicable to its staff and employees who are now engaged in various healthy activities.
The Medical Section spearheaded activities such as 'Basketball Tournament', 'Dance-Zumba,' and distribution of medical kits and health booklet to promote health and wellness among the staff.
The recently launched tournament is set to sustain the camaraderie, sportsmanship and teamwork among the six teams from clustered employees per area of assignment.
Dir. Marcelo Nicomedes J. Castillo reminded that the tournament should serve as their avenue to release tensions and stresses, so that upon assumption to work, they are more focused and alert to cope with its demand.
Moreover, the management's support is on logistics (prizes) and permission for those from nearby provinces to join the games scheduled on weekends.
As to game standing, the All Stars team which leads the competition has 4-0 (win-loss), SLP/Listahanan 4-1, Royals 3-2, LU-RPMO 2-2, PangWest 0-4, and PangEast 0-4.
The tournament is closely assisted by the Social Welfare Employees Association of the Philippines (SWEAP) Region 1 Chapter and selected Pantawid Pamilya staff as to the schedules, logistics preparation, tokens/prizes.  (by: Iryn D. Cubangbang, Information Officer II)