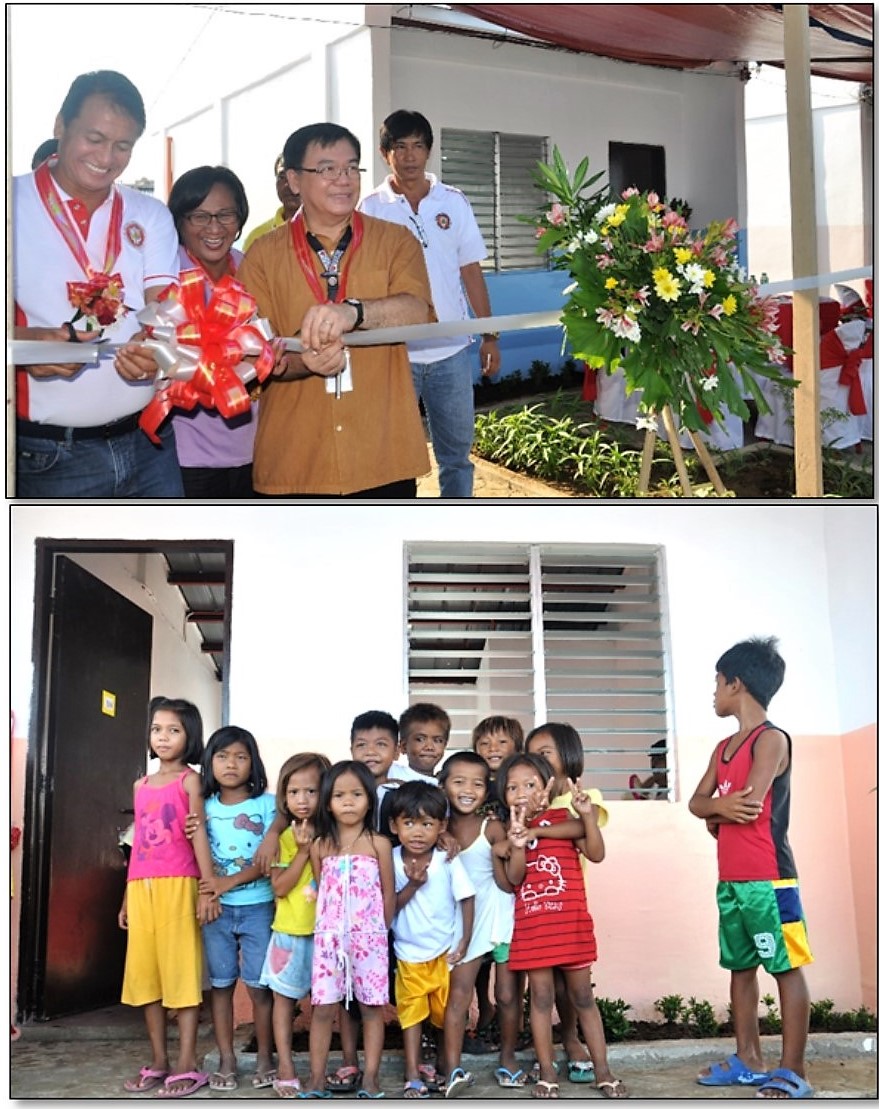 The initial awarding of 20 core shelter units at Pangapisan, Alaminos City is a  part of the 500 units amounting to Php 65M worth of Core Shelter Assistance Program (CSAP) of the Department of Social Welfare and Development Field Office 1, with  Php 130,000.00 for each core shelter unit.
Alaminos City's counterpart was made possible with the equal passion of City Mayor Arthur F. Celeste to provide decent, safe, and structurally-strong houses for the families living in hazard-prone areas. This was shown through land acquisition, site development, and provision of tools, equipment, and salaries for skilled workers.
The recently awarded units at Pangapisan are concrete evidence of partnership between the national and local governments to serve the beneficiaries better. The 1.6 hectare of land was donated by a US-based couple, Mr. and Mrs. Ruperto and Loreta Gameng, through the intervention of Mayor Celeste who visited them in California and pleaded for the cause of the landless.
The beneficiaries' Neighborhood Association for Shelter Assistance (NASA) was an active participant in the construction of the houses.
In the spirit of Bayanihan, family heads and members were encouraged to work in the site as their 'sweat counterpart'. "Diak pati diak kita" (do not believe unless seen) mentality was proven wrong by the CSAP as claimed by City Social Welfare Officer Imelda Ruiz.
Such was emphasized by Dir. Marcelo Nicomedes J. Castillo; that great things happen when the national and local governments and the people themselves pour in synchronized efforts and expertise towards the common good.
CSAP and Pantawid beneficiary Sandy Arevalo and his wife expressed their gratitude for the new house and lot. After fishing, they help in the construction of their own core shelter. Meanwhile, Omar de la Cruz is excited to move in to their new house. "Kahit ilang taon kaming magtrabaho, hindi kami makakapundar ng ganito" (Even if we work for many years, we won't be able to afford a house and lot such as this), de la Cruz exclaimed.
On this site will rise a Child Development Center and an integrated primary school with a chapel, as well, respectively pledged by Schools Division Superintendent Dr. Danny Sison and Msgr.  Rey Ragudos.
The Core Shelter Assistance Program (CSAP) is designed to provide financial assistance to families whose houses were totally destroyed by manmade or natural disasters. (by: Iryn D. Cubangbang, Information Officer II)