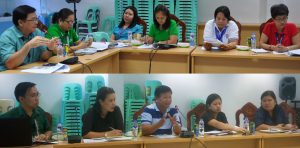 The Department of Social Welfare and Development – Field Office I (DSWD-FO1) together with the Department of Justice – Parole and Probation Administration (DOJ-PPA) leads the convergence initiative for the probationers, parolees, and pardonees in providing assistance as intermediate intervention towards their reintegration.
A Regional Technical Working Group (TWG) under the Regional Social Development Committee (RSDC) Sub-Committee on Social Protection, headed by DSWD-FO1 Dir. Marcelo Nicomedes J. Castillo, was created consisting of the Department of Labor and Employment (DOLE), the Technical Education and Skills Development Authority (TESDA), the Department of Agriculture (DA) , DOJ-PPA, and DSWD-FO1.
The formulation of TWG is due to the plight of the parolees, pardonees, and probationers that includes their lack of educational and technical skills, the insufficient support and acceptance from their own family and community, the limited opportunities for economic endeavors, and the low level of involvement of government agencies resulting to the deficiency of intervention programs that further hinder their rehabilitation and full reintegration to their respective families and communities.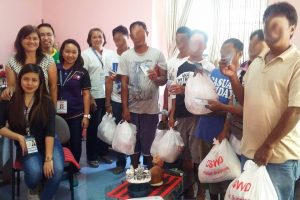 Recognizing the challenges and stigma faced by the parolees, pardonees, and probationers, the five (5) government agencies aim to unite for a strategic convergence that can provide continuous assistance to the concerned vulnerable group in order to capacitate and empower them to become productive, self-sufficient, and contributing members of the society.
By the involved government agencies' collaborative interventions for reintegration of the parolees, pardonees, and probationers, the DOJ-PPA believes that it will address the problem on the relentless and unceasing cycle of violence and re-offending through giving them a second chance in resuming normal, peaceful, and productive community life. (by: Jaymante Pearl B. Apilado, Administrative Assistant III, NHTS-PR/Listahanan with a report from Mr. David M. Rabelas, Secretary-RSDC Sub-Committee on Social Protection/Statistician I-DSWD-FO1 Policy and Plans Division)