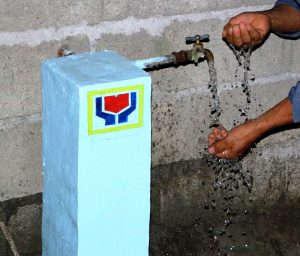 Water is defined as the liquid that descends from the clouds as rain which forms streams, lakes, and seas. In Biology, it is one of the substances essential to life, a vital nutrient which consists 50-75% of the human body.
However, in Kalahi-CIDSS, water is the product of the overflowing commitment of the community to invigorate one another.
San Ramon, a village in Sigay, Ilocos Sur, is a recipient of Kalahi-CIDSS, a Program implemented by the Department of Social Welfare and Development which facilitates empowerment among the residents of the communities it caters to.
San Ramon lamented on their need for clean and safe water directly flowing into their homes. Preparing for the summer season has always been challenging for the residents since the springs dry up and they do not have water tanks to fill.
As one, the community residents underwent the tedious work of creating project proposals, budgeting and planning, procuring materials, and laboring for the completion of their community-owned Level II Water System funded with PhP 460,849.13.
As the rightful owner of the Water System, the community was also entrusted to safekeep the subproject. The San Ramon Water System Association, or the SRWASA, was created for that purpose.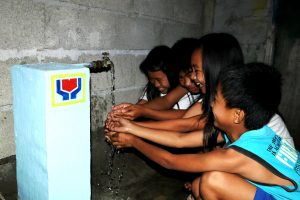 The SRWASA is headed by Rey Quitioan, fondly called Manong Rey, a plumber often sought by the villagers to repair leaks and cracks in their waterpipes even before Kalahi-CIDSS was introduced to the community.
"Para makatulong iti komunidad nga madi nga masayang ti nagrigatan mi (To help the community make sure that our efforts will not be wasted)," Manong Rey answered when asked about why he accepted the role as the SRWASA President.
Kalahi-CIDSS community volunteers who also signed up as members of the SRWASA vowed to preserve and sustain their subproject. An amount of PhP 10.00 is collected monthly from every householdto maintain an Operation and Maintenance Fund which shall be used for repairs and improvements whenever needed.
The officers of the association conduct regular check-ups of the water lines and general cleaning of the waterways. The households are also mandated to take care of the tap stands and to conserve water, remembering that their neighbors also need it.
A fine has been set for excessive usage ofwater and intentional destruction of the tap stands and/or the water tank.
The SRWASA has been duly registered with the Department of Labor and Employment and accredited by the Municipal Local Government Unit of Sigay.(by Helen Veryan C. Valdez, Social Marketing Officer, Kalahi-CIDSS)