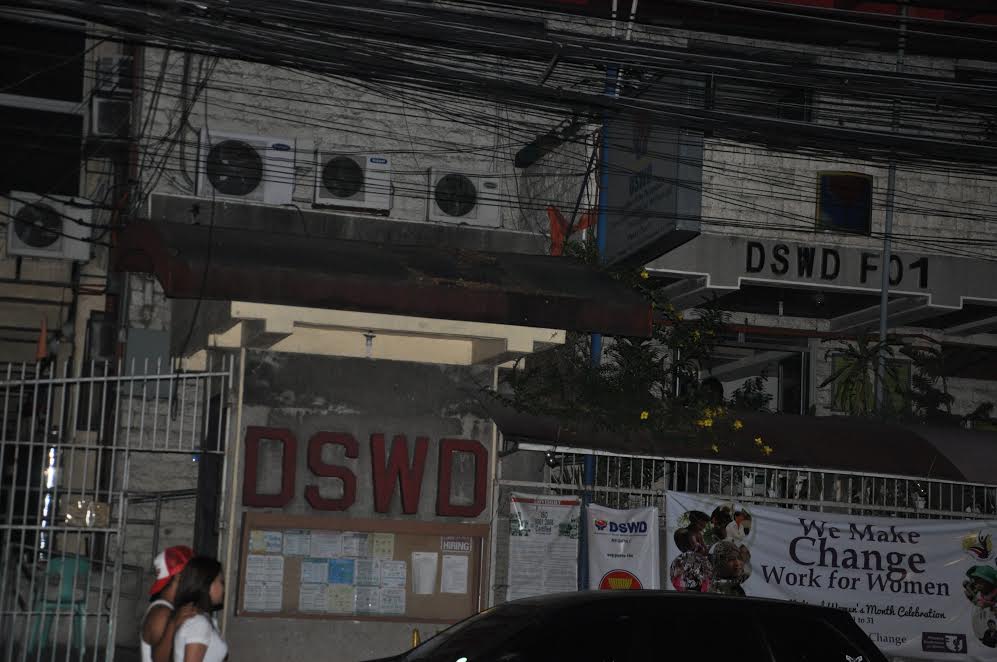 Once again, the DSWD Field Office 1 joined the Earth Hour switch-off  on 25 March 2017 at 8:30 to 9:30 PM simultaneously done in 187 countries.
Believing on the good results of the Earth Hour, as it contributes to Mother Earth's natural combat to the effects of environmental degradation, Dir. Marcelo Nicomedes J. Castillo adhered to the call.
Relatively, Dir. Castillo continuously campaigns for proper waste management and segregation  in the agency.   Proper disposal of non-reusable items and other office  wastes are discussed during Monday Programs.
Aside from strict no-smoking policy, cleanliness and orderliness within the office premises are implemented and monitored. Also, the 5S and greening activities are practiced in the centers and institutions.
The Earth Hour is a call to protect mother Earth, it is giving her a time-out in  taking in all the ill effects of industrialization and modernization among countries around the globe, said Dir. Castillo. (by: Iryn D. Cubangbang, Information Officer II)