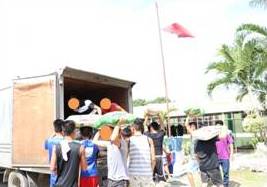 The Regional Rehabilitation Center for Youth (RRCY) of the Department of Social Welfare and Development Field Office 1 received 70 cavans of brown rice or Pinawa from the Department of Agriculture (DA) Regional Field Office 1 as part of their Brown Rice for Good Campaign.
The Brown Rice for Good Campaign promotes consumption of the healthier variety of rice for better health and well-being.
The DA has been supporting the production of brown rice by Filipino farmers since it was proven to be a healthier alternative. Brown rice is an unpolished whole kernel in which only the husk of the grain was removed. Accordingly, the fewer process the grains undergo, the more nutritious and tasty they become.
The DSWD ensures that the children under their care are given sufficient and nutritious meals every day. Thus, the donated brown rice amounting to PhP 78,750.00 is a big help to the RRCY clients.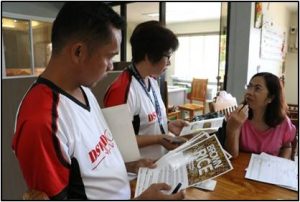 Brown rice has the ability to reduce incidence of diseases and promote weight loss. It is also rich in protein, vitamins, and anti-oxidants beneficial to human nutrition.
RRCY houses male children who are currently under rehabilitation due to conflict with the law.
Information materials were given to the RRCY staff to guide them in cooking the said rice variety to ensure that the nutritive value remains.
Brown rice is available at the DA Regional Field Office 1 at PhP 45.00 per kilo. (by Helen Veryan C. Valdez, Social Marketing Officer, Kalahi-CIDSS)