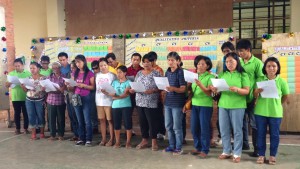 Volunteers from three barangays went home relieved and excited after the recently conducted Municipal Inter-Barangay Forum for Participatory Resource Allocation (MIBF-PRA) of the Municipality of Sigay, Ilocos Sur. Subprojects of Barangays Matallucod, San Ramon, and San Elias were chosen and prioritized to be given grants to implement their sub-projects.
The MIBF-PRA is a venue for the residents to unite and decide which barangay needs help the most.  Out of seven barangays in the Municipality, the three were chosen because of their grave need for the proposed subprojects.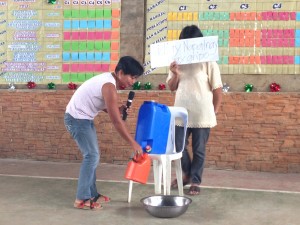 Matallucod was granted P469,484.75 for a Slope Protection that would protect their homes from landslides specially during strong and heavy storms. San Ramon will soon have clean and safe water for their daily consumption after the improvement of their Water System costing P460,849.13. Residents of San Elias were thrilled when their Local Government Unit promised to provide P332,438.53 to complete the cost of their Cable Footbridge amounting P1,528,247.10.
"Idi First Cycle, second to the last kami. Tatta, second place kamin (During the First Cycle, we placed second to the last. Now, we are in second place)," said San Ramon Barangay Captain Andy Ambiso who also thanked the other barangays for voting for them.
The community volunteers still have a long way to go to finally realize and complete their sub-projects, but with unity, they know they are strong enough to go for their most wanted development. (by Helen Veryan C. Valdez, Regional Social Marketing Officer, Kalahi-CIDSS NCDDP)