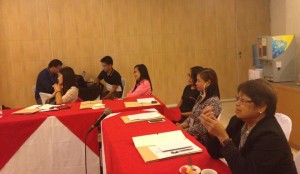 Strengthened partnership for extensive advocacy propagation—this is the aim of the recently conducted Kalahi-CIDSS Media Forum.
Media partners from the provinces of Region 1 were gathered in Baguio City to engage them in spreading the news of Community-Driven Development (CDD) to the partner beneficiaries and stakeholders.
Kalahi-CIDSS aims to empower the deprived and disadvantaged through CDD, a strategy that gives the power to the people to manage resources and decide on ways to achieve development. The Program recognizes the need for spreading its hopes and ambitions to build up CDD advocates and champions.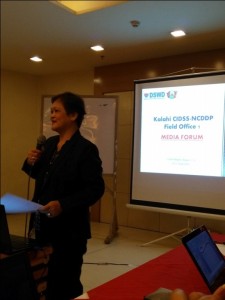 "With the vast coverage of the media, it can widely stir involvement, influence change, and harbor unity among the key role players of sustainable development," Assistant Regional Director for Operations Marlene Febes Peralta welcomed the media professionals.
Community empowerment was also emphasized to be the main objective of the Program. The local development projects and infrastructures are just the end results of the participation and cooperation of the beneficiaries.
Media partners committed their active participation in informing and reaching the various publics, stakeholders, partners, and beneficiaries about the fruits of CDD in attaining progress. This partnership hopes to intensify awareness about Kalahi-CIDSS and its mission through various advocacy activities and media efforts. (Helen Veryan Valdez, Social Marketing Officer, Kalahi-CIDSS NCDDP)