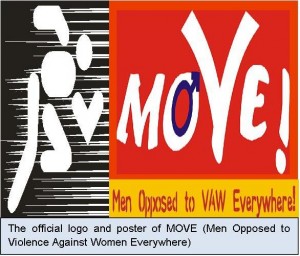 With the initiative of DSWD FO1, the Regional Development Council – Ilocos Region passed Resolution No. 42 enjoining private and public entities to organize the Men Opposed to Violence against Women Everywhere (MOVE).
This will advance the firm principle of men protecting every right and welfare of women and children and start the subtle preventive campaign against any violent act.
According to the Philippine Statistics Authority Region 1, the percentage of women who experience violence from age 15 remains high at 18 percent.
The organization of MOVE started from DSWD–Central Office spreading to all field offices and eventual coordination with other national agencies has been started with the Civil Service Commission, Philippine National Police and Armed Forces of the Philippines.
Primarily, the organization of MOVE will train more men to actively campaign and work towards ending Violence Against Women (VAW).
The group shall also strategize activities in the community, school, and work place and form partnerships and linkages with similar groups working on VAW, locally and abroad.
At present, DSWD FO1 is maximizing all efforts to encourage all the Regional Line Agencies, State Colleges and Universities, Local Government Units, Academe, and other private institutions to assemble the MOVE and keep it active. (by: Iryn D. Cubangbang,IO II )