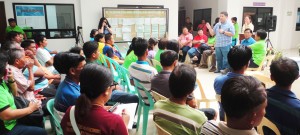 Initiated by the Local Government Unit (LGU) of Piddig headed by Mayor Eddie Guillen, the convergence of Government Agencies was seen through the Piddig Organic Coffee Production Project in Ilocos Norte (IN).
Said project is a pilot Convergence Area Development Project of the Regional Convergence Initiative for Sustainable Rural Development (RCI-SRD) in Region I as an improvement strategy to effectively utilize the untapped land and generate a wide scale employment for the people in the area.
The Department of Social Welfare and Development – Field Office 1 (DSWD-FO1) together with other 16 government agencies [Department of Agriculture (DA), Department of Agrarian Reform (DAR), Department of Environment and Natural Resources (DENR), Department of Interior and Local Government (DILG), Department of Tourism (DOT), Department of Health (DOH), Department of Labor and Employment (DOLE), Department of Trade and Industry (DTI), Department of Education (DepEd), National Commission on Indigenous Peoples (NCIP), Department of Public Works and Highways (DPWH), Department of Science and Technology (DOST), Bureau of Fisheries and Aquatic Resources (BFAR), Agricultural Training Institute (ATI), Philippine Coconut Authority (PCA), and Philippine Fiber Industry Development Authority (PhilFIDA)] and two (2) private sectors contribute to the advance progress of the coffee project that was designed towards the realization of inclusive growth in the agriculture sector in Piddig where majority of poor are situated.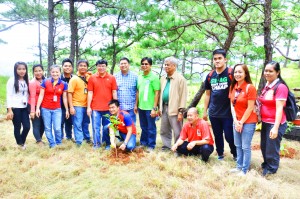 As part of the convergence, DSWD provided Php3.5 million seed capital assistance to the 700 beneficiary families of Pantawid Pamilyang Pilipino Program (4Ps) in Piddig as starting capital for vermicomposting production. They are now paid for producing vermi fertilizer which they supply to the LGU of Piddig. The vermicompost that they produce is used in fertilizing the coffee seedlings upon planting it in the ground.
Last 23 July 2015, the Department of Social Welfare and Development – Field Office 1 (DSWD-FO1) Regional Director Marcelo Nicomedes J. Castillo attended the Coffee project ceremonial planting activity held at the project site in Brgy. Lammin, Piddig, IN. Dir. Castillo later on visited the Cabaroan Organic Demo Farm where vermicompost is produced by 4Ps beneficiaries.
Seeing the benefits of vermicomposting, Dir. Castillo advised Sustainable Livelihood Program (SLP) Provincial Coordinator Chad Everett Llanes and Provincial Link Ronald Punio to also learn the process of vermicomposting, so they can disseminate the livelihood learning to other 4Ps beneficiaries. (by: Jaymante Pearl B. Apilado, Administrative Assistant III, NHTS-PR/Listahanan)