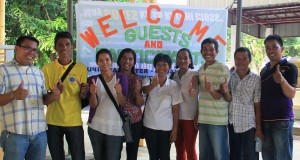 Bringing development to the communities of Burgos, Pangasinan through Community – Driven Development (CDD), the Municipality, with a total grant of P7,326,000 for development projects, has identified five infrastructure sub-projects benefiting five of the 14 barangays in Burgos.
One deep well water system and four access roads were prioritized by the Kalahi-CIDSS community volunteers to address the challenges hindering the progress in the lives of Burgos residents.
Expressing deepest sentiment on poverty and hardships experienced in Sapa Pequeña, one of the prioritized barangays, Brgy. Capt. Nolito C. Bustamante said that the scarcity of water has been the main struggle in their community affecting their economic status as crops are not sufficiently tended leading to loss of income, poor hygiene causing sickness, and added burden on mineral water expenses.
With the support of other empowered communities in Burgos, the prioritization of infrastructure sub-projects has resulted to the identification of the need of Brgy. Sapa Pequeña for a potable water system that would solve their problem in farming, poor sanitation, and income loss, and access roads for Barangays Papallasen, San Miguel, San Vicente, and San Pascual.
Kalahi-CIDSS' distinct process in introducing development to the poor communities is not confined to the provision of infrastructure projects to improve the community residents' way of life, but more importantly, the Program empowers and capacitates the community members with knowledge and skills to initiate and sustain responsive development. (by Jomara S. Chan, Kalahi-CIDSS Social Marketing Officer).