Has the onslaught of the Corona Virus stalled the Unconditional Cash Transfer (UCT) Program? Not at all. The UCT Regional Program Management Office (RPMO) of DSWD Field Office 1 employed different strategies and solutions to surmount challenges posed by the COVID-19 pandemic, aiding in the implementation of its major targets and activities in the program's ending phase specially in the release of cash grants of beneficiaries.
Payouts for the unpaid cash grants, validation for target Potential Beneficiaries, and cash card account opening for UCT beneficiaries from the Listahanan 2 and Social Pension Program were among the major activities conducted during the said period.
Ms. Creselda B. Junio-Cruz, UCT Regional Field Coordinator at DSWD Field Office 1 explained that Over-the-Counter payouts conducted in 2020 and 2021 released unclaimed 2018 and 2019 cash grants for UCT-Listahanan and UCT-Social Pension beneficiaries. She added that payouts are repeatedly rescheduled for those who were not able to come in the previous payouts due to various reasons like having incomplete requirements, working in distant places, health conditions, imprisoned with no authorized representative.
Furthermore, 2020 cash grants and unclaimed 2018 and 2019 cash grants will be paid thru cash card, as such, beneficiaries were enrolled for cash card account opening with the Land Bank of the Philippines. The cash card payout method follows the best practice of the 4Ps which gives cash grants to beneficiaries by depositing it into their ATM card instead of paying it over the counter.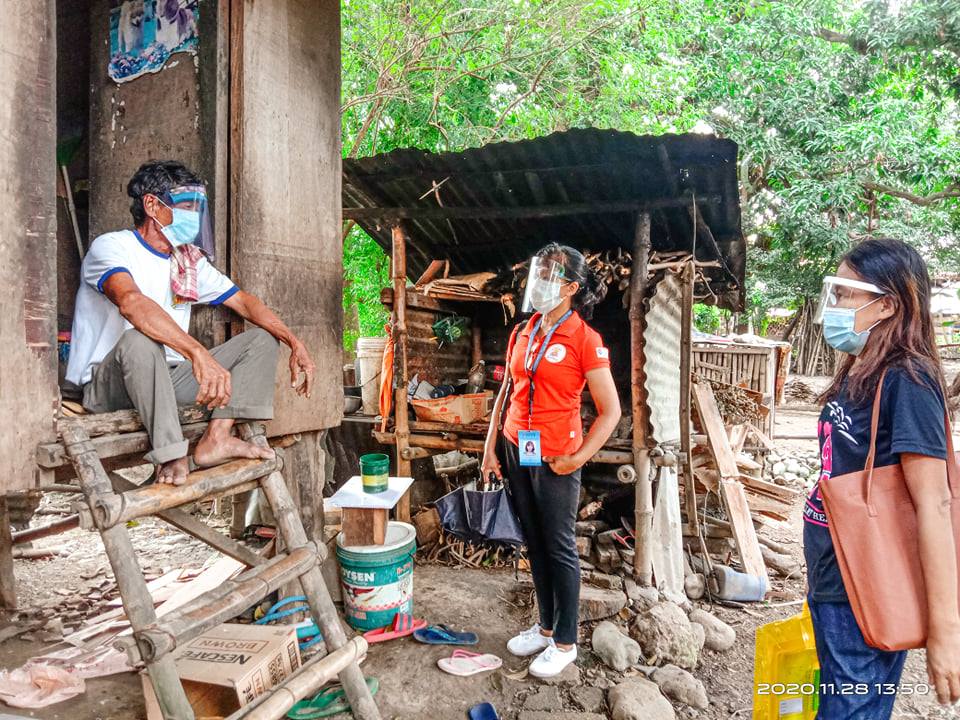 The DSWD Field Office 1 has paid 201,269 UCT-4Ps beneficiaries, 55,968 UCT-Listahanan beneficiaries, and 151,447 UCT-Social Pension beneficiaries for 2018 cash grants. Added to this were 195,823 UCT-4Ps beneficiaries, and 53,437 UCT-Listahanan beneficiaries for 2019 cash grants; and 204,785 UCT-4Ps beneficiaries paid for 2020 cash grants.
Since its start in 2018, the program is continuously enrolling beneficiaries for cash card account opening. To date, there were 42,366 UCT-Listahanan beneficiaries and 173,920 UCT-Social Pension beneficiaries with opened cash card accounts.
Series of validation activities were also conducted due to the addition of numerous UCT-Listahanan beneficiaries to the Pantawid Pamilya Pilipino Program. With the lowered target for UCT-Listahanan, validators were hired to visit various communities in Region 1 to personally interview potential additional beneficiaries in order to fill-in the spots left by the enrollment of former beneficiaries to Pantawid Pamilya and to complete the nationwide target of 2.2 million UCT – Listahanan households.
The utilization of mobile application in the validation process has shortened the time for data gathering and encoding; has enabled the validators to submit gathered beneficiary information to the UCT-RPMO on a daily basis; and has enabled the real-time monitoring of submissions thus accomplishing the target on time before submitting it to NPMO for cash card account enrollment. #By: Paul B. Ruiz, Information Officer I, Unconditional Cash Transfer