The Sectoral Unification, Capability Building, Empowerment and Mobilization (SUCBEM) Cluster of the National Task Force in the Elimination of Local Communist Armed Conflict (NTF-ELCAC) conducted a Campaign Plan for the State of the Nation Address 2021. This sectoral consultation dialogue was seen as venue for soliciting issues and concerns along peace and development.
In line with this, the DSWD Field Office 1 led the women sector from different Local Government Units and organizations within the region in soliciting their issues and concerns and provided orientation about communist terrorist groups (CTGs). The consultation dialogue was done through blended virtual and face-to-face at Lingayen, Pangasinan.
The collected issues on economic and social structure were identified based on the experiences and observation of the participants during the said activity. First, poverty is said to be one of the root causes of drug abuse, gender inequality, physical abuse, and rape, particularly to women and children. Inadequate support from the environment or social structure may result in early or unwanted pregnancy for young girls. Lastly, the lack of economic opportunities for women may be taken as an advantage of local insurgence on encouraging women to join the group.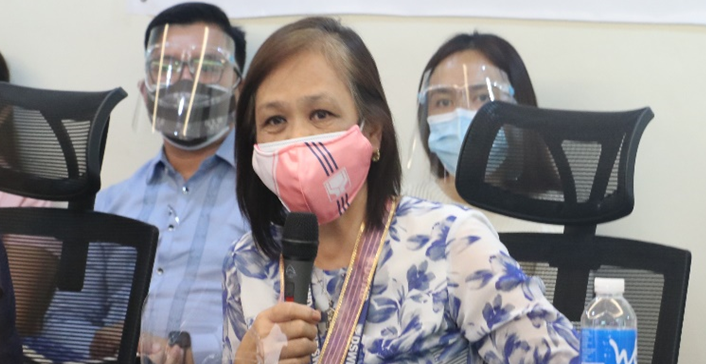 Further, recommendations and ways forward to resolve these issues were also included in the dialogue. Some of which are strengthening spirituality of families, strict implementation of Anti-Violence Against Women and Children (VAWC) law, and providing a quick response team at a local level to protect and refer them to appropriate services to lessen the abuse on women. Giving economic opportunities based on their skills through the programs and services of the government like Sustainable Livelihood Program (SLP) to strengthen women empowerment was also identified. Finally, the group also mentioned the passage of Community Driven Development (CDD) bill. This gives the community the opportunity to identify their needs and problems and be integrated into the development planning process of the Local Government Unit. The women sector is hopeful that the issues raised will be solved to create a safer and better environment for everyone. #By: John Chris B. Zureta, Information Officer I, Social Marketing Unit