Despite old age, 69-year-old Maximo Rabanal from Brgy. Pantay Daya, Vigan City, Ilocos Sur still creates a difference among his fellow farmers in the community and the entire City of Vigan. He leads the group of corn producers and advocates organic-based farming techniques and practices, optimizing land resources, and maximizing produce through Integrated Farming System.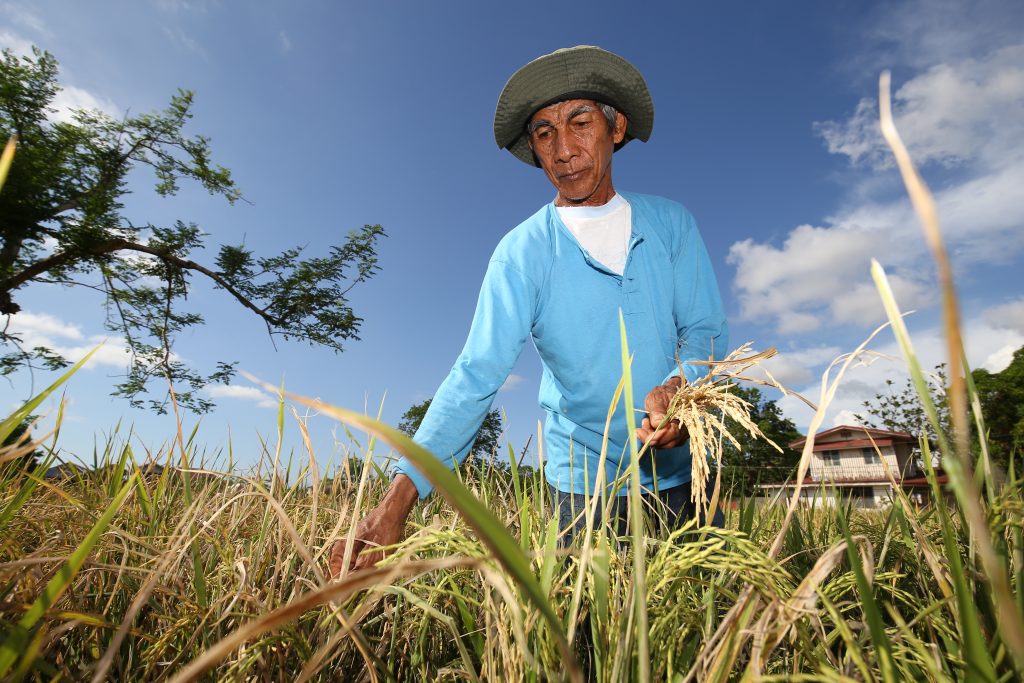 A farmer-leader turned farmer-scientist, Maximo did not keep his farming techniques to himself but led other farmers including the poor farmers to increase yield by not compromising the land resources through the use of chemically-produced fertilizers and pesticides that may increase ill effect to the environment.
As a hands-on farmer who promotes farming techniques, Maximo is still very active and healthy despite the COVID-19 pandemic. He is allowed to work on his farm activities since he is under the food sector. "Uray marikna saksakit ti bagbagi, ad –adda pay a naparagsit pay nga agtalon (Though my body aches, this further motivates me to actively do farm activities)," he said.
A Farmer – Leader and Innovator in the Agriculture Sector
Maximo's organic farming techniques are used in his poultry raising, fish pond, and hog fattening. He is producing his own fertilizer utilizing animal manure and farm wastes. He also observes the Integrated Pest Management (IPM) System.
In the entire province of Ilocos Sur, he was the only one recognized by the Philippine Council for Agriculture, Forestry and Natural Resources Research and Development (PCARRD) in the installation of a biogas digester for his piggery project. This supports his pro-environment and sustainable reusable energy from the piggery waste turned into methane gas. This project enabled Mr. Rabanal to create a sound and healthy environment with its clean and odorless piggery and support the environment-friendly and biodegradable gas production.
A large portion of his farm is planted with hybrid yellow corn and rice. With this, he was able to construct a modest house in Pantay Daya, able to finance the education of his sons, buy farm inputs and equipment, and acquire additional agricultural land.
Empowered Farmers Led to More Professionals in Vigan City
During meetings and gatherings with other old-aged farmers, issues and problems with farming activities are discussed, and they always aspire to yield their production to increase income. To attain this, Maximo continuously attends and actively participates in trainings, seminars, dialogues, field days, investment clinics, and lakbay-aral to expand his knowledge base. Whatever technology and knowledge he has acquired, he adopts and applies them to his farm and at the same time shares these with his fellow farmers.
His continuous advocacy led 450 other famers to copy his Integrated Farming System incorporating goat raising, fish pond, rice/vegetable production, and hog raising. Accordingly, this kind of farming increased food on their tables and lessened their expenses on basic food needs by the families.
Aside from realization and food sustainability in the entire City of Vigan, positive reactions among the farmers including the lowly and ordinary farmers were resounding. Through this kind of farming, these farmers have sent their children to school who are now certified public accountants, engineers, medical doctors, among others.
Flexible Leader, Responsible Family Head and Church Member
When asked about the challenges in his leadership among farmers, he mentioned that some farmers are not flexible in receiving and embracing new ideas and suggestions. However, with his openness and persuasion skills, he was able to convince others to adopt new techniques that improve farming activities.
Maximo does not only excel in the agriculture arena; he also ensures that he shines spiritually. As a member of the Knights of Columbus on its fourth degree, his commitment to be a role model in the family and community paved the way to increase his fear to the Lord and to continue being a good provider to his family and a member of the society. Being the head of the family, he ensures that things of good value are seen in his actions and words for his two children. This, according to him will lead them to a brighter future. At present, his older son is now a civil engineer employed at Ilocos Sur Provincial Engineering Office while the second son took up a vocational course and is now engaged in farming operating their farm machinery.
COVID – 19 Responder
The pandemic caused by COVID-19 did not hamper his good deeds to his fellow in the community by sharing at least 4 cavans of rice. He also continued to check on his fellow farmers on their farming activities and problems faced during this time. Truly, Maximo is not only a manifestation of a successful farmer but an embodiment of a compassionate and empathetic citizen.
The initiatives and efforts of Maximo exhibit the true character of hard work and altruism. Age is not a hindrance in helping others, rather it serves as a wisdom to build a better and more inclusive community. Indeed, Maximo is an exemplary senior citizen who shines as he ages. #(by: Iryn Cubangbang, Information Officer II / Focal on Older Persons)