Pangasinan – DSWD Secretary Rolando Joselito D. Bautista together with DSWD Field Office 1 Regional Director Marcelo Nicomedes J. Castillo conducted onsite visit in the Municipalities of Pozorrubio and Binalonan, Pangasinan to check the status of the 2nd tranche of the Social Amelioration Program (SAP) through the Financial Service Providers (FSPs).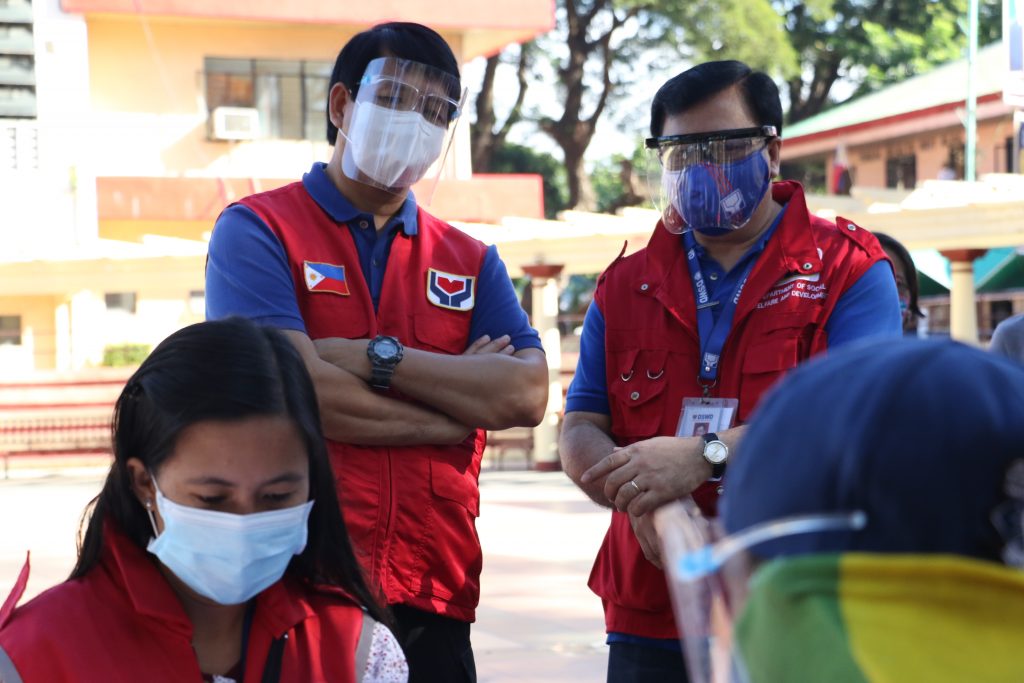 In Pozorrubio, there are more than 9,000 beneficiaries who are eligible to receive the emergency subsidy through GM Bank, a partner rural bank of RCBC – one of the FSPs tapped by the Department to facilitate faster payouts of the cash aid of the low-income families. GM Bank Pozorrubio Branch emphasized that they are providing the necessary efforts and services to expedite the distribution of cash assistance. An offsite service augmentation shall be facilitated by other branches to accommodate higher number of beneficiaries in the Municipality. GM Bank further reminded the beneficiaries to strictly present the documents that were reviewed and checked by the DSWD verifiers during the cash payout to avoid delays during aid distribution.
Meanwhile, Villarica Pawnshop is the sole merchant of Starpay in the town of Binalonan that can accommodate 50-100 beneficiaries per day to provide the cash aid of more than 8,500 target households of SAP. With this limitation of Villarica, a catch-up plan is being prepared by the Field Office to accelerate the payout the soonest. Secretary Bautista assured to explore other contingency plans and strategies to bridge issues and concerns on the efficiency of SAP distribution through FSPs nationwide. Director Castillo shared that DSWD Field Office 1 has already transferred more than PhP2.2Billion to FSPs to cater 410,878 poor low-income families throughout the Province of Pangasinan.
DSWD's FSPs include GCash, PayMaya, RCBC, Robinsons Bank, Starpay, and Unionbank. All are Bangko Sentral ng Pipilinas-regulated financial institutions authorized to offer transaction accounts to the public. # Darwin T. Chan, Social Marketing Unit