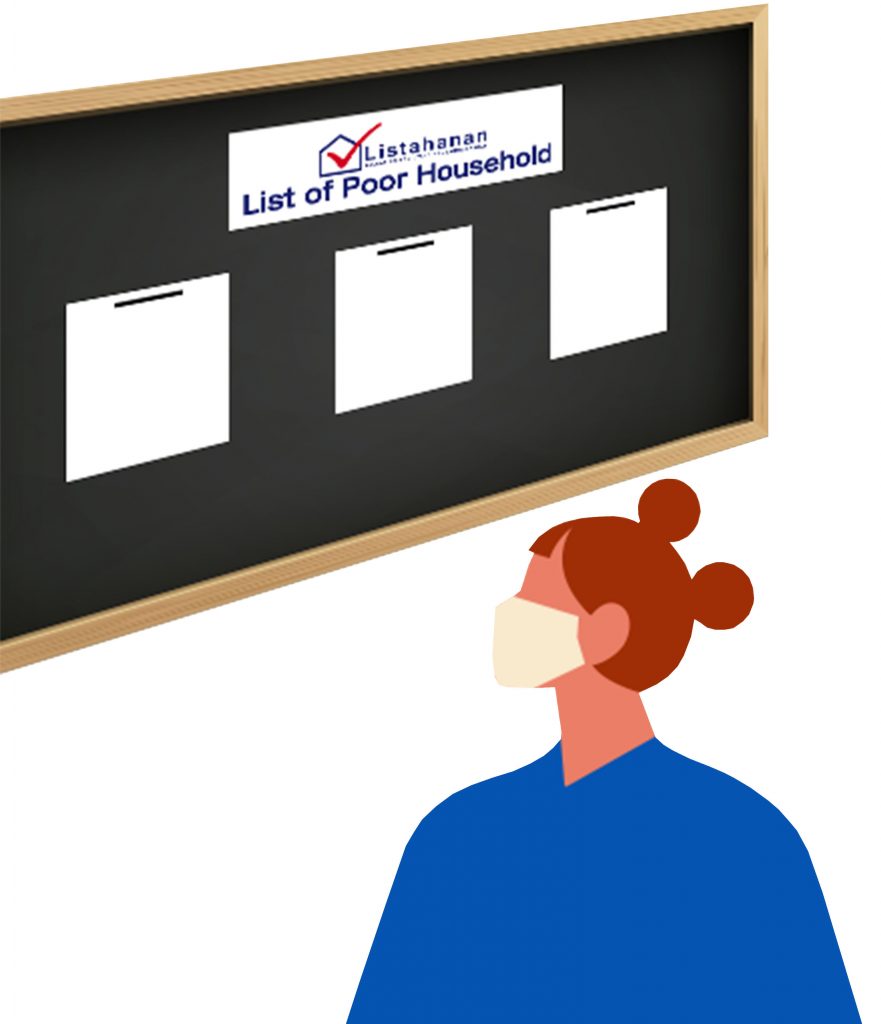 Listahanan or the National Household Targeting System for Poverty Reduction (NHTS-PR) of the Department of Social Welfare and Development Field Office 1 (DSWD FO 1) will start posting the initial list of poor households in every barangay of Region 1 this October 2020.
Posting of the said list is part of the Listahanan Validation and Finalization Phase so that the public can review the list and appeal for an assessment if they are not visited during the regular assessment or appeal for re-assessment if they believe that their household is poor but is not in the initial list of poor households.
The National Household Targeting Section of DSWD FO 1 will re-hire Area Supervisors (AS) for each city or municipality in Region 1 to accept inquiries and grievances regarding the posted initial list of poor households. The AS shall also consolidate grievances for endorsement to the Barangay Verification Team (BVT) and the Local Verification Committee (LVC).
The role of BVT in the barangay level is to objectively review appeals or grievances from the community while the role of LVC in the city/municipal level is to resolve all grievances and appeals and recommend households for re-assessment.
The BVT is composed of the following members: Barangay Captain, 1st Barangay Councilor, Barangay Councilor in-charge of Social Services, and at least two (2) staff from civil society organizations, people's organizations, or faith-based groups.
Meanwhile, the LVC is composed of the following members: the Local Chief Executive or his/her duly authorized representative, the Local Social Welfare and Development Officer, the Local Planning and Development Coordinator, and at least two (2) representatives from non-government organizations.
In consideration to the safety protocols to reduce the spread of the Coronavirus Disease (COVID-19) and to ensure that all poor households are given the opportunity to file a grievance, the household head or the qualified household representative may also file a grievance online through listahanan.dswd.gov.ph. NHTS-PR or Listahanan is a project of DSWD that identifies who and where the poor are using a systematic way of predicting the per capita income of a household called Proxy Means Test. The identified poor households of Listahanan is not a guarantee of inclusion to any program of the government. However, the data serves as the basis of national government agencies and other stakeholders in identifying potential benificiaries of their social protection programs and services for poverty alleviation programs and other appropriate interventions. (by: Jaymante Pearl B. Apilado, Administrative Assistant III, NHTS-PR/Listahanan)