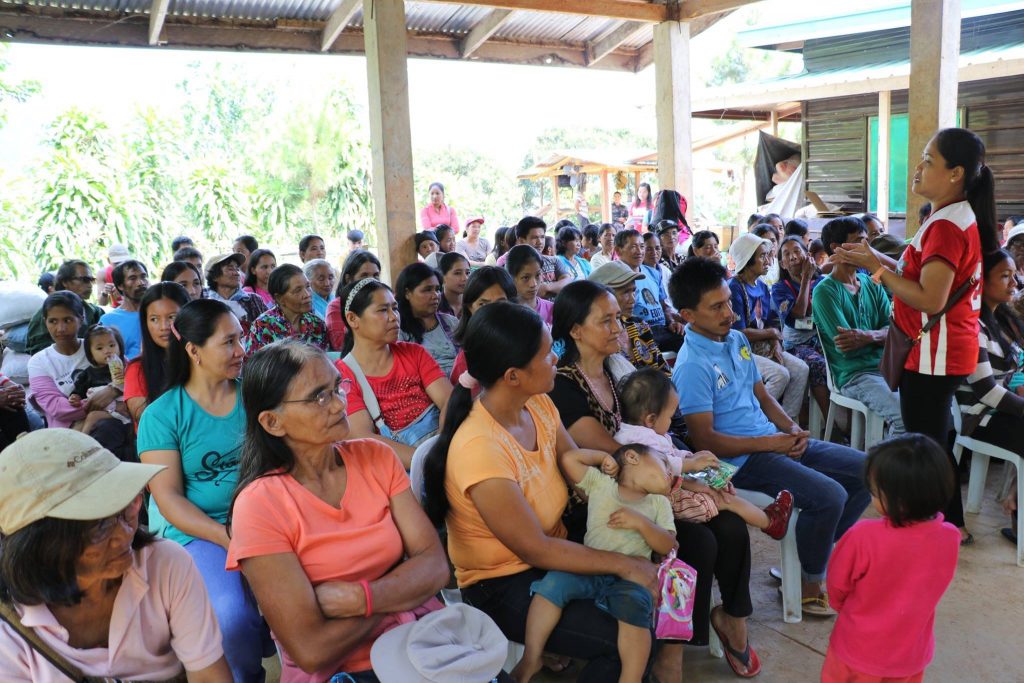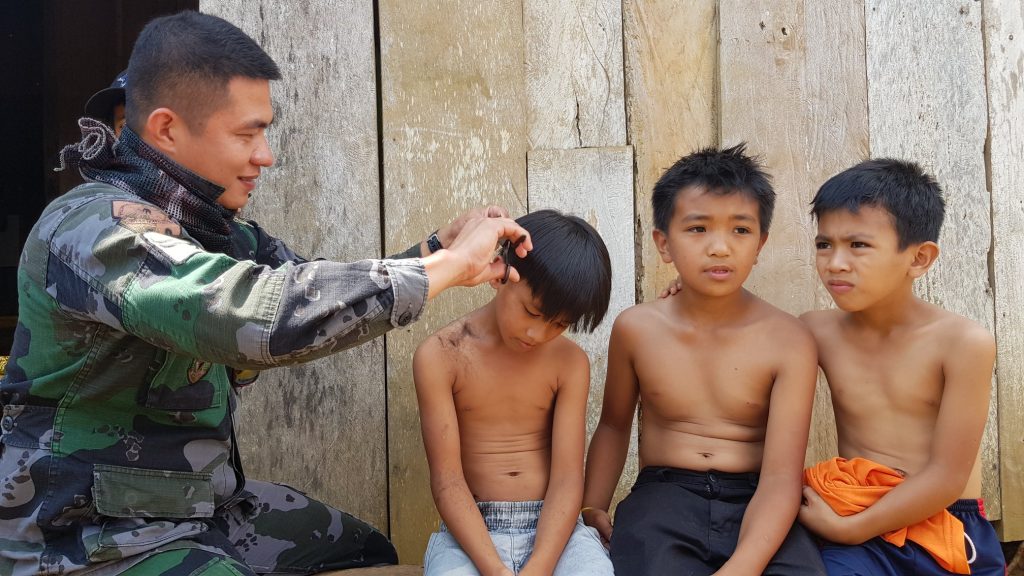 The Department of Social Welfare and Development Field Office 1 (DSWD FO 1) brings "Serbisyo Information Caravan cum Violence against Women and Children (VAWC) Orientation" to the indigenous people (IP) of Sapdaan, Santol, La Union.
The indigenous community of Kankanaey was oriented on the different programs and services that they can avail from DSWD FO 1. They were also informed of their rights and the things they can do in order to stop violence against women and children.
The Men Opposed to Violence-against-women Everywhere (MOVE), a group of DSWD FO 1 employees who are advocating for the eradication of VAWC, provided also the community of 481 individuals in 94 households with different social services and gift items like free check-up and medicine, free haircut, free vegetable seeds, family food packs with malongs and blankets, and toys and other accessories for the children.
A total of PhP30,000.00 worth of financial assistance was also distributed during the event. The said amount was intended for educational and medicinal purposes of the identified individuals who are in crisis.
The activity that was spearheaded by MOVE was in cooperation with the Local Government Unit of Santol, La Union, Department of Health, Santol Police Station, and the 3rd Mobile Force Platoon of the 1st La Union Mobile Force Company.
"Agyaman kami ti DSWD iti panangiyegyo kadagitoy a tulong ditoy lugarmi. Dakkel a pagsayaatan dagitoy nga inpaayyo kadakami nga marigrigat iti panagbiagna (We thank DSWD for bringing these services to our place. These are of big help for all of us who are poor)," said Rizaldo Banggoy, the Indigenous Peoples' Municipal Representative.
Sapdaan, the farthest barangay of Santol, La Union, is classified as a Geographically Isolated and Disadvantaged Area (GIDA). It is 27-kilometer away from the Municipal Hall and it can be reached through a 1.5-hour ride to Brgy. Sasaba followed by a 4-hour hike. (by Ruperto A. Sabalo, Jr., Social Marketing Officer, Kalahi-CIDSS)